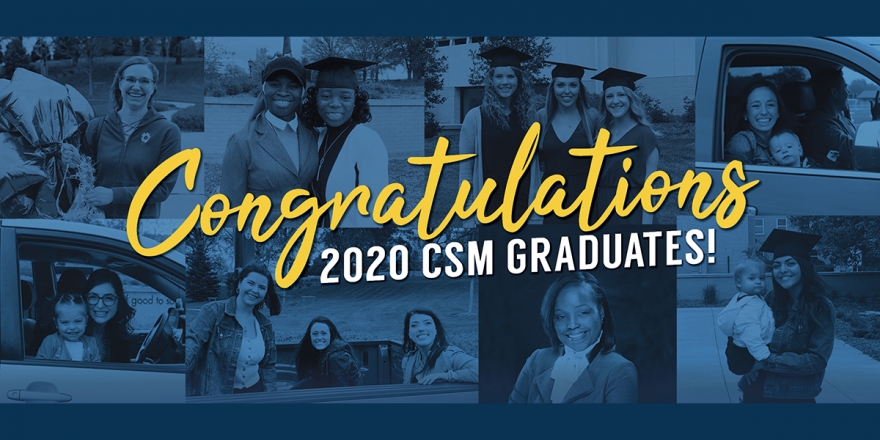 2020 Commencement
If you're a spring/summer 2020 graduate, you'll want to visit our Commencement 2020 page to RSVP, order cap & gowns, take your exit survey and more!
Commencement 2020
We have made the decision not to hold the on-campus events on the evening of Saturday, August 1. The commencement ceremony will begin at 10:30 a.m. on August 2, with the academic procession of graduates, a prayer service, the national anthem and an address by Federal Judge Laurie Smith Camp, who will speak about the importance of voting, recalling that 100 years ago women won the opportunity to vote in national elections. We will announce honors for the undergraduates as we call your names; the master's degree students will wear their hoods as part of the ceremonies. Nursing grads will receive their pins at this time as well.
All graduates and guests are required to wear face masks.
Sunday, August 2nd
10:30 a.m. Commencement at the CHI Health Center
Arena will open at 9:15 a.m. Please arrive no later than 9:45 a.m.
Go to the robing area in the south conference room.
Please do not bring coats or purses into the robing area.
The ceremony will last approximately 1 hour.
Professional photos will be taken when you receive your diploma. Proofs and order forms will be e-mailed to you following the ceremony.
There will also be family picture taking stations in the main lobby.
Please return your robe to the robing area in exchange for your diploma.  The hood, cap and tassel are yours to keep. 
CSM kindly asks that you not wear corsages or other accessories on your academic attire.
Honor cord for bachelor's degree graduates (if earned) will be distributed before the ceremony.