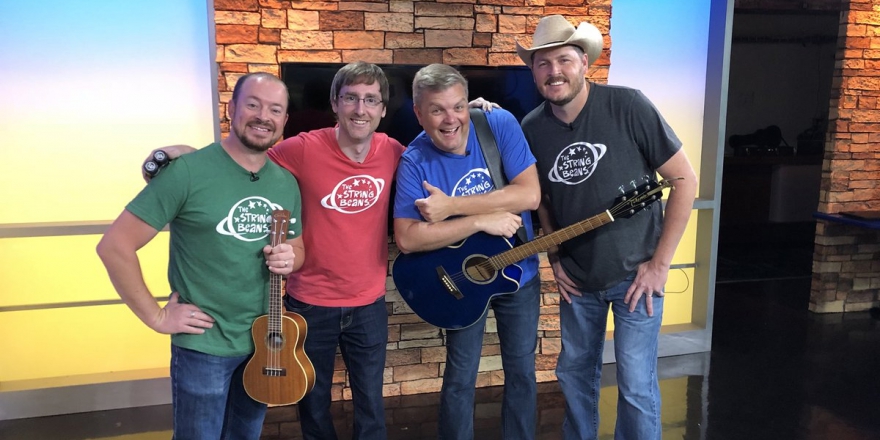 String Beans musical concert set for Sept. 22
OMAHA, NEB. – College of Saint Mary will host a free musical concert featuring the String Beans, a family-friendly entertainment group, on Saturday, Sept. 22nd. The String Beans, known as a regional favorite for children's entertainment, will feature catchy, original songs for kids in a free concert open to the community.
"We're excited to bring such a fun, family-focused group to campus," said CSM Director of the Fine Arts Dr. Chris Krampe.  "We hope people will come out and enjoy the welcoming atmosphere here at College of Saint Mary."
The String Beans have been performing at venues throughout the region for well over a decade and have been featured on more than a dozen television and radio programs. The group has released 10 albums in total and is regionally known for its pre-school through elementary-age musical entertainment. The String Beans have performed sold-out concerts at Lincoln's Lied Center for Performing Arts and recently completed a tour throughout the southeastern United States.
College of Saint Mary will host the String Beans on campus at the CSM Plaza, 7000 Mercy Road Entrance. The musical event will begin at 2 p.m. In the event of rain, the concert will be moved to CSM's Warde Conference Center.