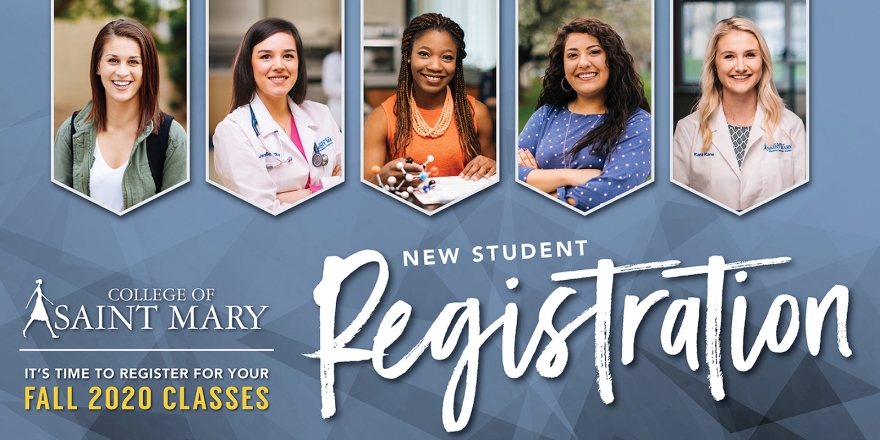 Virtual New Student Registration Day
We are excited for you to Register for Fall 2020 classes at College of Saint Mary. 
A new virtual format and digital experience has been created for you to start your journey to CSM! Sign up early to get your first pick of fall 2020 classes! ​
Before your virtual NSR Day you will also receive an email that includes:
NSR Online Guide: important steps for registration, campus resources, institutional technology at CSM, final steps for financial aid – the Semester Financial Arrangements (SFA) and much more.
NSR Video Presentation: an overview of NSR and information for fall.
Virtual Meeting Appointment: the time you will meet with an advisor on NSR Day and information about the meeting. 
New Student Mixer Info: join CSM's Orientation Team at 4 p.m. on NSR Day to meet other new students via zoom. 
 
*Be on the lookout this fall on when and where you can pick up your CSM Sweatshirt!
Please contact your enrollment counselor with any questions.
Virtual Meeting Time: See your personal email inboxes (your 1:1 time will be between 1:30 – 3:30 p.m.)