Home
Featured Career Path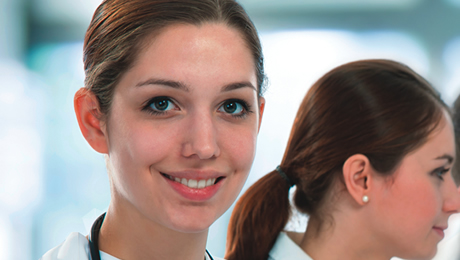 A Career in Nursing
Women who have a desire to help others make excellent nurses, blending a knowledge of science and technology with an innate ability to provide compassionate care. College of Saint Mary offers the new 3-year bachelor of science in nursing to help you get on the fast track to degree completion, saving time and money! Learn More »
Featured Degrees
News & Events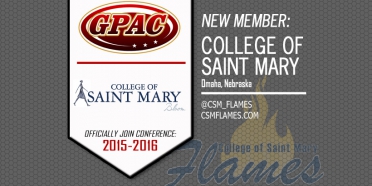 College of Saint Mary to Join Great Plains Athletic Conference
October 23
The Great Plains Athletic Conference (GPAC) is proud to announce College of Saint Mary (CSM) as the newest member of the league. The announcement was made today in Omaha, Nebraska, during a press...
Learn More »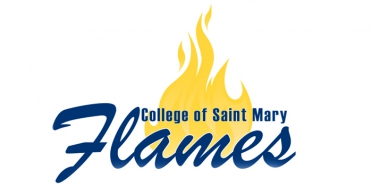 Athletic Department Calls Press Conference to Announce Conference Affiliation
October 22
College of Saint Mary's Athletic Department invites the media to join the College of Saint Mary Community at 2 p.m. in the Lied Fitness Center (7000 Mercy Road, Omaha, Neb.) on Thursday, October 23,...
Learn More »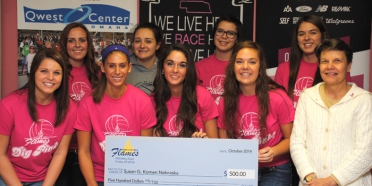 College of Saint Mary Volleyball Team Digs Pink
October 10
College of Saint Mary's Volleyball Team will present a $500 check to the Susan G. Komen Nebraska Chapter on Monday, October 13 at 12:30 p.m. The Flames held their annual Dig Pink game on October 2nd...
Learn More »