Home
Featured Career Path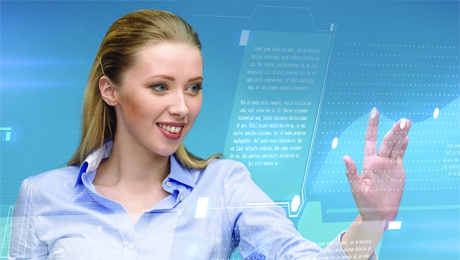 A Career in Business Analytics & Strategic Communication
We worked with some of the region's top employers to create a program that provides you with relevant knowledge and builds the skills you need to help you succeed as a business professional. Learn More »
Featured Degrees
News & Events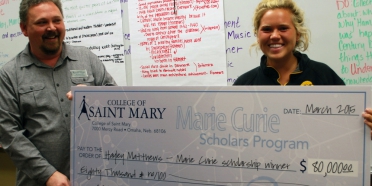 Glenwood Iowa Student Receives $80,000 Scholarship to College of Saint Mary
March 19
What: Marie Curie Scholarship SURPRISE Presentation to Glenwood Iowa student When: Thursday, March 19, 2015 Time: Scholarship Presentation – 9:30 a.m. (surprising Hayley Matthews in her English class...
Learn More »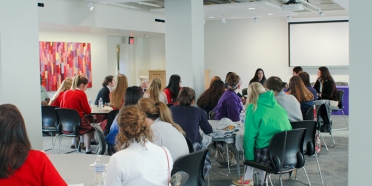 College of Saint Mary to Host Business Career Day for Area High Schoolers
March 17
What: Mercy High School and Duchesne Academy students join College of Saint Mary's Business Department for Career Day When: Tuesday, March 17 Time: 9 a.m. – 10:30 a.m. Where: College of Saint Mary...
Learn More »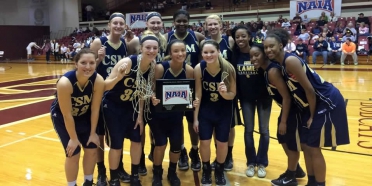 No. 14 CSM to face No.18 Huntington in first round of NAIA Basketball National Tournament
March 5
Kansas City, MO: The NAIA Division II Women's National Championship bracket has been announced! The No. 14 Flames earned a 4 seed and will take on No. 18 Huntington (Ind.) at 12p.m. on Thursday,...
Learn More »