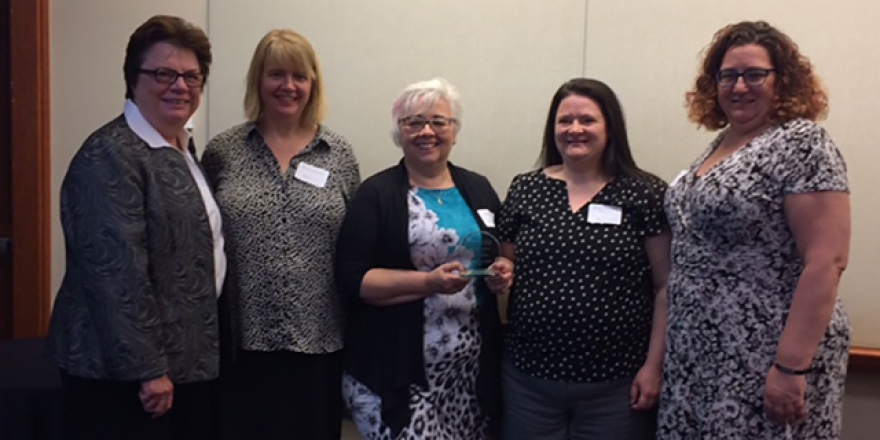 College of Saint Mary recognized with Live in Hope Award
College of Saint Mary received the Live in Hope Award on Wednesday, an honor which recognizes an organization that continues to support strong, healthy communities in Omaha. Dr. Kristin Mattson, service learning director, accepted the award from Mercy Housing on behalf of the university.
"Mercy Housing works to form partnerships and community links that enable us to build hope for our residents. We couldn't strive for those goals without the support of the community," says Shelly Voss, resident services manager at Mercy Housing. "This year we are celebrating and recognizing our community supporters with this new award, and we are thrilled to announce College of Saint Mary as this year's recipient!"
College of Saint Mary and Mercy Housing have a strong history spanning nearly 15 years of collaborative partnership.
"We could not continue to provide the quality programs without your support," added Voss. "CSM has helped us through service learning projects, serving on advisory board committees, supporting the Crestview Library, and much more. We're looking forward to many more years collaborating with the university!"
About Mercy Housing
Mercy Housing is one of the nation's largest affordable housing organizations. They participate in the development, preservation, management and/or financing of affordable, program-enriched housing across the country. Mercy Housing serves a variety of populations with housing projects for low-income families, seniors and people with special needs. To learn more, visit their website at www.mercyhousing.org.