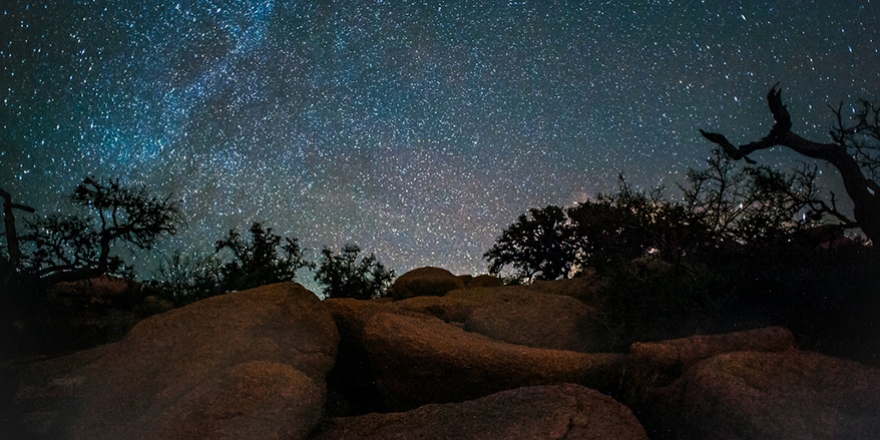 CSM artist-in-residence Molly Seremet to present locally crafted play
OMAHA, NEB. – College of Saint Mary (CSM) artist-in-residence Molly Seremet and her team of CSM student-artists are preparing for a fast-approaching opening night. Seremet's original production, which will debut on April 26th as CSM's spring performance, will play off of Willa Cather's The Enchanted Bluff, blending the bittersweet themes of the short story with unique content created by both Seremet and CSM students.
"The students have created this performance from the ground up, fusing Cather's story with their own experiences, words, and dreams," said Seremet. "Because the group is tight-knit, we've had the opportunity to really get inside of each student's ideas and honor everyone's individual thoughts and contributions to the work at large."
A professional actor, deviser, and director, Seremet will showcase her specially-devised play in three performances. The play will also serve as the culmination of her spring theater production classes at CSM. During the classes, the artist-in-residence and emerging American theatremaker used CSM's intimate setting to inspire students and pass on artistic techniques.
"I've been continually impressed by the curiosity and thoughtfulness of these students as we work to make a play together," said Seremet. "The text of this play has come almost entirely from the students and was devised through a series of writing assignments designed to allow us to get inside of Cather's story."
She says that, in addition to gaining artistic skills, students have used her classes to grow as leaders and individuals.
"Over the course of our devising process, I've watched the students grow in confidence in their own voices and the stories they have to tell," she said. "They've taken on leadership roles within the process and have continued to refine and shape their own work as rehearsals progress."
"I've never been involved in a devised play, so this experience is new for me," says Marie Hain, sophomore from Norfolk, NE. "I've really enjoyed analyzing the story for its main themes, interpreting the story to fit our group of actors, and coming up with a collaborative script with Molly and the other students. The process has both made me appreciate Cather's short story more and broadened my perception of theater."
Alongside Hain in this production will be Jessica Beck and Faith Johnson of Omaha; Madison Harbour of Davenport, IA; and Abigail Simmons of Bellevue, NE.
Seremet's finished product will draw on the themes of hope, dreams, and wonder.  The play will incorporate characters from Cather's original work – a group of young boys in Nebraska in the early 20th century – but Seremet notes her version will be "just as much about the group of young women who have come together to make this performance in the 21st century at College of Saint Mary."
Following the classic formula of Cather's original coming-of age-story, Seremet's production will combine warmth and humor with hints of both the hopeful and sad. The Enchanted Bluff follows a group of high school friends as they head out for one last camping trip before the end of summer break and tells a story about growing up, building connections, and wanting more.  Seremet says the unique ensemble of an all-female cast from a women's college filters "Cather's close-knit group of boys through a very different lens."
"People should come to see the show and experience the way this story from over 100 years ago still speaks to our hearts and the things we want for ourselves and for our children!" added Seremet.
Before coming to CSM as the spring artist-in-residence, Seremet completed several roles as a professional actor, deviser, and director. Recently, she co-directed Paul Menzer's Robin Hood is Dead for the American Shakespeare Center's bi-annual Blackfriars Conference, and her solo-devised show Martin's (words lost) has toured internationally.
CSM's The Enchanted Bluff theatrical performance will open on Thursday, April 26th, at 7:30 p.m. in Our Lady of Mercy Chapel. The show will also run on Friday, April 27th, with showings at 4 p.m. and 7:30 p.m. Tickets are $10, and online registration is available at CSM.edu/springplay.