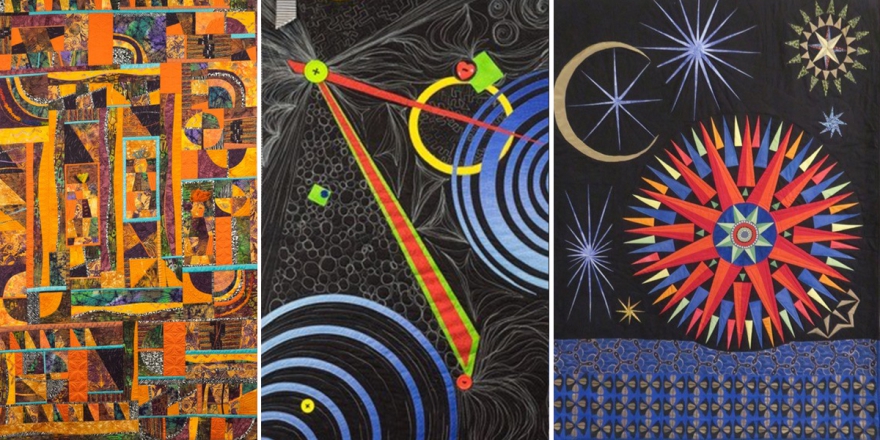 CSM to exhibit unique quilt artwork from Midwest Fiber Art Alliance
OMAHA, NEB. – The Midwest Fiber Art Alliance will showcase a collection of fiber art quilts this month at College of Saint Mary's Hillmer Art Gallery. The exhibit will consist of approximately 50 pieces of fiber art by 17 artists from Omaha, Council Bluffs, Lincoln and surrounding areas. Artwork will be on display starting Saturday, Jan. 19 with a special reception scheduled for Thursday, Jan. 31, from 5-7 p.m.
The exhibition contains a variety of different techniques including hand-painting, beading, hand and machine stitching on silks, cottons and hand-dyed fabrics.
"Fiber art pieces add a layer you don't get with most artwork," says Wendy Maliszewski, one of the founding members of Midwest Fiber Art Alliance. "It's similar to a canvas painting except that you're painting with fabric, and then you add another dimension with the inclusion of thread and stitching. It's a unique and beautiful art form that most people are unfamiliar with."
The Midwest Fiber Art Alliance began in 2010 and at that time there wasn't a formal fiber art guild in Omaha. "We wanted to start a group that focused on fiber artwork, not just the traditional quilting style," says Maliszewski, who worked at Creighton University for 21 years and is now retired.
"Sometimes I even hesitate to use the word 'quilts' when describing this art because people seem to have a preconceived notion when they hear that word. I prefer calling them fiber art—they are smaller and are meant to be hung on the wall. Not meant for beds or to be washed."
The well-rounded exhibition will show off a variety of different types of quilt work. The pieces range from 10-12 inches wide all the way up to 4 feet wide. The exhibit will run from Jan. 19 through Feb. 23. It is free and open to the public.
The Midwest Fiber Art Alliance is a group of passionate fiber artists that explore textile manipulation and the diversity of multi-media as an art form. They aim to encourage artists, as well as educate others about contemporary fiber arts through member exhibitions, technique and inspiration sharing, and demonstrations.