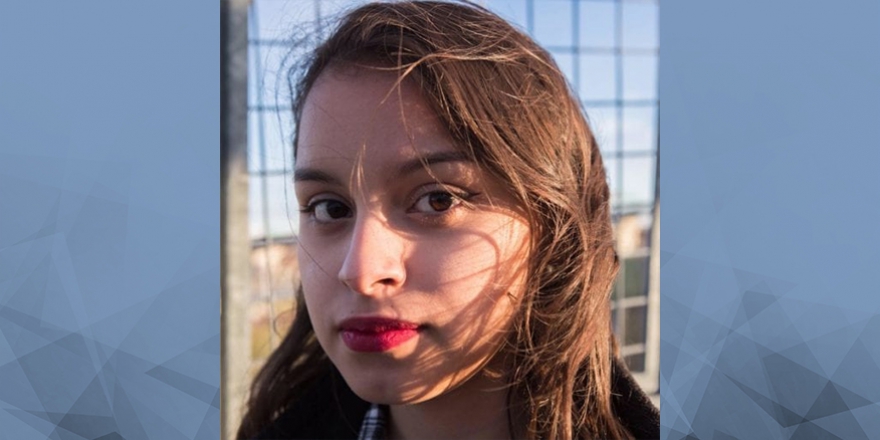 Sophomore Atziri Valadez awarded Newman Civic Fellowship
OMAHA, NEB. – College of Saint Mary (CSM) sophomore Atziri Valadez '21 is one of only 262 students across the country selected for the 2019 Newman Civic Fellowship, a one-year experience emphasizing personal, professional, and civic growth for students. The fellowship provides a variety of learning and networking opportunities as well as access to apply for exclusive scholarship and post-graduate opportunities.
A paralegal studies major, Valadez was awarded the 2019 Newman Civic Fellowship by Campus Compact, a national coalition of more than 1,000 colleges and universities committed to the public purposes of higher education. CSM President Dr. Maryanne Stevens, RSM, recommended her for the award, which honors student leaders who have demonstrated a commitment to finding solutions for complex social and environmental challenges.
"Atziri has distinguished herself as a leader, both on campus and in the community in the area of immigration reform advocacy," says President Stevens. "Her engagement demonstrates the importance she gives to collaboration and her belief that truly working for change is a lifelong pursuit."
Valadez's lifelong pursuit? Immigration reform.
"I became interested with issues surrounding immigration my freshman year of college," says Valadez. "When I heard the president announce that the DACA program would be ending, I decided that I needed to use my voice and become an advocate for Dreamers, like myself, all around the country."
Valadez soon joined a community club called the "Young Nebraskans in Action" where she experienced lobbying for the first time. She then became vice president of the social justice club "Students for Justice" at CSM, and even secured an internship at the Immigrant Legal Center in Omaha, where she says her passion for immigration reform truly ignited.
"I met with immigrant women and children, listened to their stories, and just conversed with them. It was a life-changing experience for me," added Valadez. "After my experience and my advocating, I knew that my passion would lead me to my career, and I hope to one day become an immigration attorney."
Valadez has been deliberate in bringing her connections from the community onto the CSM campus. She has helped plan rallies, participated in campus events focused on immigration and has served as a mentor to her fellow students. 
"We are proud to recognize each of these extraordinary student leaders and thrilled to have the opportunity to engage with them," said Campus Compact President Andrew Seligsohn. "The stories of this year's Newman Civic Fellows make clear that they are committed to finding solutions to pressing problems in their communities and beyond. That is what Campus Compact is about, and it's what our country and our world desperately need."
The Newman Civic Fellowship is supported by the KPMG Foundation and Newman's Own Foundation. Learn more at compact.org/newman-civic-fellowship. 
Campus Compact is a national coalition of 1000+ colleges and universities committed to the public purposes of higher education. Campus Compact supports institutions in fulfilling their public purposes by deepening their ability to improve community life and to educate students for civic and social responsibility. As the largest national higher education association dedicated solely to campus-based civic engagement, we provide professional development to administrators and faculty to enable them to engage effectively, facilitate national partnerships connecting campuses with key issues in their local communities, build pilot programs to test and refine promising models in engaged teaching and scholarship, celebrate and cultivate student civic leadership, and convene higher education institutions and partners beyond higher education to share knowledge and develop collective capacity. Visit www.compact.org.