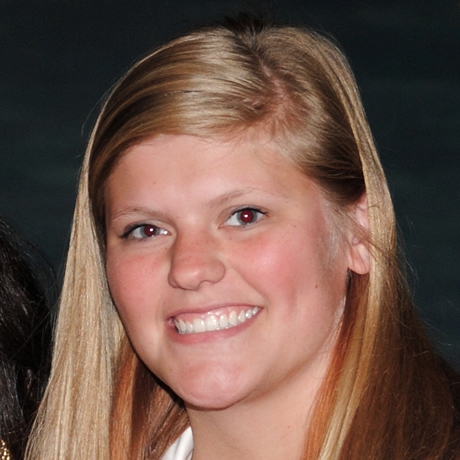 Allison Rickers
Class of 2015
Major: Elementary and Middle School Education with endorsements in Special Education and Math
This is What I Mean by Bloom
With a passion for working with children and having "practiced" on siblings who are all more than nine years younger, Allison Rickers has known for years that she wanted to become a teacher.
"After watching 'Freedom Writers' in high school, my decision was final," she said.
Allison decided to pursue her education degree at College of Saint Mary because of its "wonderful education program that I wanted to be a part of."
So, she and her step-dad met with a financial advisor at College of Saint Mary.
"He offered me scholarships and we found different ways to fund my education," she said.
In addition to pursuing a double major and two endorsements, Allison has made time to get involved in campus activities. She is vice president of the Student Education Association of Nebraska and an executive for the Campus Activities Board (CAB). She has been involved with both those organizations since her freshman year and is a past CAB general member and board member. She was also active in Campus Ministry during her first two years.
"College of Saint Mary is a very close community," Allison said. "Attending has made me a more confident person. Being here, I have bloomed into the person I  am today."
That person enjoys the great instructors, amazing learning opportunities and the wonderful community that is College of Saint Mary.
"It's an awesome community that allows everyone an exceptional education," Allison said.