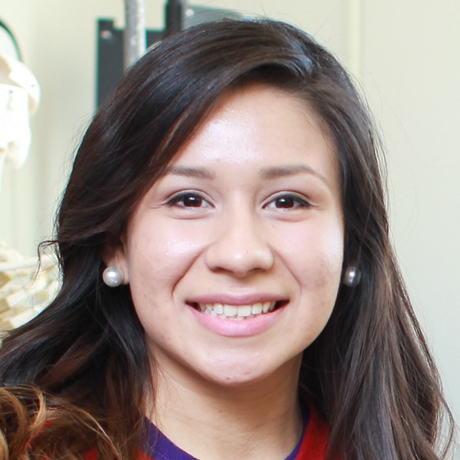 Mitzi Infante Magana
Class of 2016
Kansas City, Missouri
Major: Biology
This is What I Mean by Bloom
Mitzi Infante Magana joined College of Saint Mary as a freshman, right out of high school in Kansas City, Missouri.
"I chose College of Saint Mary because of the incredible financial aid I received," Mitzi said, "and the education I am receiving is making me a better and stronger candidate for the work place."
Though she didn't necessarily seek an all-women's institution, she appreciates the value of the experience.
"I get to build more personal relationship with my classmates, professors and other staff," she said. "I am growing as a woman every day."
Mitzi jumped right into student life at College of Saint Mary. She serves as an executive for the Math and Science Club and as marketing chair for the Students for Life Club, is active in the Multicultural Association of Students, and is a past member of Do Unto Others. She also served on the Student Orientation staff for the 2013 Welcome Days.
"I love the size of the campus, the small classes and the great interaction I can have with my professors," she said. "And Omaha is the perfect size — not too big, yet not too small. From the time I have been here, I can see that there are a lot of job opportunities in health care."
The biology major plans to become a physician assistant and hopes to work with underserved communities.
"If you truly want to invest in your future and career, College of Saint Mary is the place to go," Mitzi said. "It's a place that fosters growth and leadership for women in many different ways."