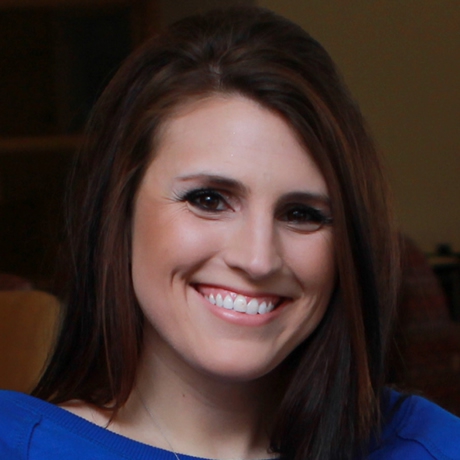 Molly Blackwell
Class of 2014
Major: Paralegal/Pre-Law
This is What I Mean by Bloom
When Molly Blackwell was considering transferring from the large institution she attended to another college, her mother encouraged her to visit College of Saint Mary.
The Logan, Iowa, native knew she wanted to pursue a career in law and had heard that College of Saint Mary's paralegal program had a great reputation.
"I chose College of Saint Mary, first, because of how awesome the paralegal/pre-law program is," Molly said, "and, second, because I had never been on a college campus where everyone was so warm and welcoming. It just felt like home."
College of Saint Mary, she said, became her home away from home.
"The faculty and students I got to know are more than merely teachers and friends. They are like family," Molly said. "The support I received from this school is remarkable."
The paralegal program was a perfect fit for Molly, allowing her the choice to start her career in a very marketable profession and to pursue professional school. She also really enjoyed the philosophy courses she took — moral reasoning in particular.
"I loved those classes because they gave me an opportunity to think outside the box and deeply consider and discuss important issues," she said.
"But my favorite thing about College of Saint Mary is the people I have gotten to know," she continued. "I don't think I would have had the chance to be as involved at another school."
Molly served as president and member of the Student Paralegal Association and as a resident advisor, both experiences that helped her grow.
"College of Saint Mary gave me the opportunity to be involved as a leader," she said. "No other place gave me the chance to grow and improve my skills outside the classroom like this. It was a great benefit to see women grow into strong, educated, independent leaders every day. Being surrounded by this on a daily basis made us all aware that we could do the same."