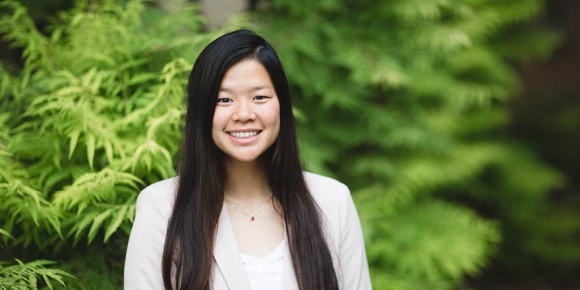 CSM Helps Student Reach OT Dreams
Occupational Therapy Doctorate
When choosing a college, Maggie Feehan was looking for an athletic opportunity and a high academic standard in the healthcare field. She found both at College of Saint Mary.
"My journey at College of Saint has been full of great memories. I played soccer at CSM for the first three years, which was one of the best decisions because I had an instant family of girls on the team," she said.
Maggie earned her kinesiology and exercise science undergraduate degree in 2022 before moving on to CSM's Occupational Therapy Doctorate program. "I had a great undergraduate experience, so I had confidence that CSM could help me reach my dreams."
The Columbus Scotus Catholic High School graduate is currently in her last rotation at Madonna Rehabilitation Hospital.
"I wanted to be an OT because I loved both kinesiology and psychology. I have my minor in psychology as well, and I love learning about healing not only the physical aspect of people but also the emotional and spiritual side," she said. "OT was a perfect mix of human movement and the chance to create lasting relationships with my patients and help them through whatever emotional barriers they face."
As an undergraduate, Maggie was involved in the Student Occupational Therapy Association (SOTA) and the Walk Tall Honors Program.
She loved the personal aspect that CSM offered her.
"The classrooms are smaller, so it allows for more personal collaboration with professors, and you really get to know your classmates instead of sitting in a big lecture hall," she said. "CSM inspires individuals to not only thrive in their academic careers but also to mold strong character along the way. CSM truly values inclusivity, respect, and diversity."