Pre-Physician Assistant Studies and Master of Science in Physician Assistant Studies
A Physician Assistant (PA) is a nationally certified medical provider who is licensed to diagnose and treat illness and disease, and prescribe medication for patients.  PAs work in physician offices, hospitals, and clinics in collaboration with a licensed physician.  The physician-PA relationship is fundamental to the profession and enhances the delivery of health care.
At College of Saint Mary, you can go from a high school graduate to a practicing physician assistant in just 5 years. Students accepted into the pre-PA status are assigned a level (1 – 3) according to the extent to which they have completed prerequisite courses necessary to start the graduate Physician Assistant program. Levels 4 and 5 are the Master of Science in Physician Assistant Studies program.
Choose from 2 Admissions Pathways
Pre-Physician Assistant Studies
If you need to complete your undergraduate degree.
5 year path (3+2 program: Levels 1-3 are Pre-PAS; Levels 4-5 are MSPAS)
You can choose an undergraduate major in Human Biology, Psychology or General Studies.
While meeting progression requirements after each semester at CSM, you'll be able to earn your seat in the MSPAS program.
A professional academic advisor will guide you in meeting progression requirements.
 
Graduate Entry through CASPA
If you have or will complete your bachelor's degree
24-month graduate level program
Assigned a physician assistant advisor
*Pre-PA is a status assigned to students at College of Saint Mary and not a degree program.
 
Many Opportunities Offered on a Small Campus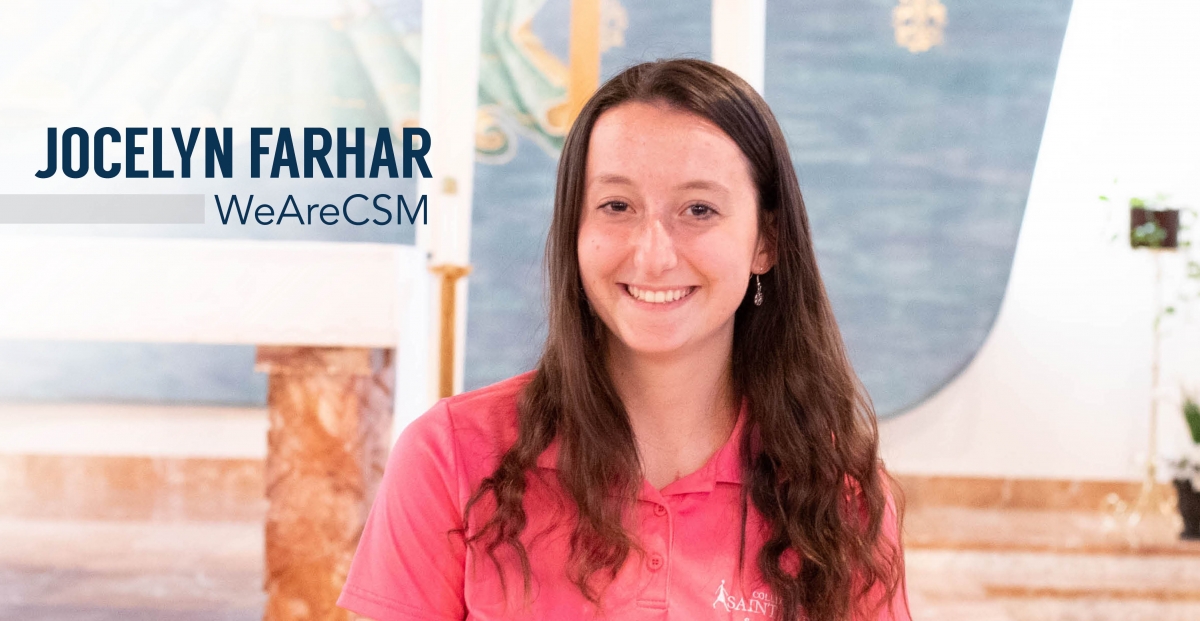 Jocelyn is a human biology major with a minor in chemistry. She is on the undergraduate pathway for the Physician Assistant Studies program, which allows students to earn their undergraduate and master's degrees in just five years.
"I didn't even consider the medical field until my junior year of high school when I took an anatomy class and fell in love with the material," Jocelyn said. "I was so fascinated by how the body worked." In addition to attending classes and participating in athletics, Jocelyn has been able to get involved on campus, serving in Student Senate and STEMinists Club. She's also helped with the Elementary Science Outreach Program, which brings exciting, hands-on activities to classrooms at Omaha metro area schools.
"There's so much you can do and engage with. I feel like that's a cool part of the CSM community," she said. "It's like a big family. Everyone I've met here has been so nice. I've just really enjoyed this school."