Alumnae Spotlight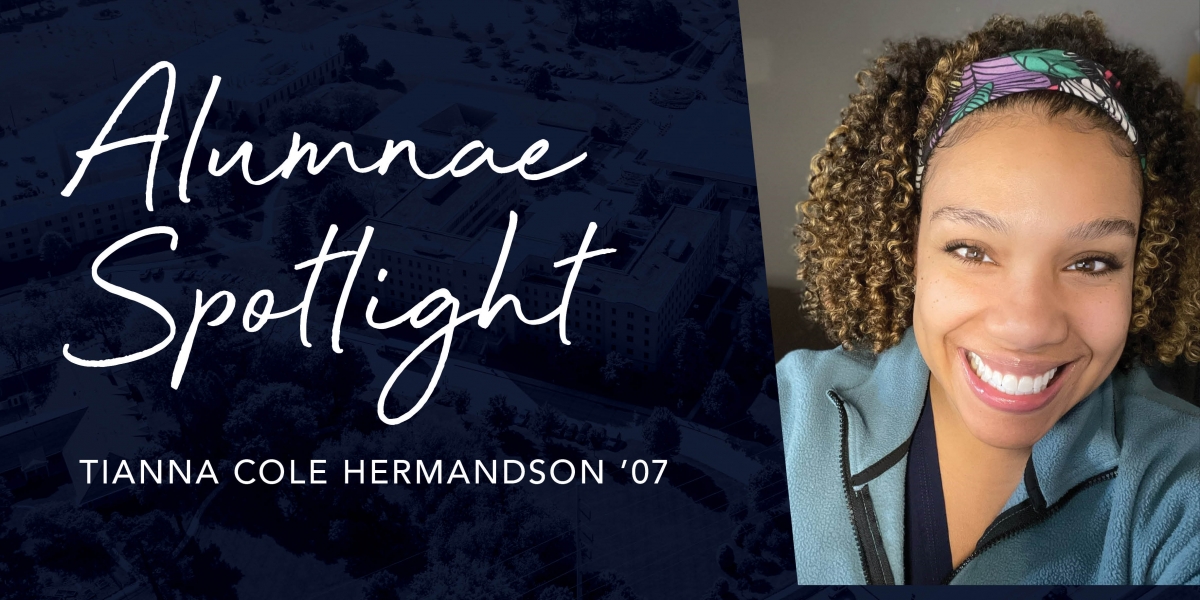 Tianna Cole Hermandson '07
Tianna Cole Hermandson '07 was first introduced to College of Saint Mary (CSM) through the university's partnership with Girls, Inc. Tianna was 10 years old when she participated in Operation S.M.A.R.T. (Science, Math and Relevant Technology), which encourages girls and young women to be strong, smart and bold and to make career choices and develop leadership skills that have traditionally not been open to them.
Tianna enjoyed the various science experiments the children completed. It was then that someone suggested she could go into the healthcare field. "I just fell in love with healthcare then," she said.
Tianna knew she would one day attend CSM. She graduated with a Bachelor of Science in Nursing in 2007. During her time at CSM, Tianna said she was grateful for the assistance she received from her instructors. "You could ask for help, but they always offered help."
The lessons she learned in the classroom helped Tianna not only in clinical, but as she began her career at CHI Health Immanuel Rehabilitation Care, where she spent the first 10 years of her career.
"When I got out of nursing school and hit the floor … I was well advanced than my peers," she said.
Tianna currently works as clinical manager for Aveanna Home Healthcare, where she manages nurses and therapists. Tianna describes herself as "the bridge" to help people transition from the hospital to their home.
"I like that I'm able to see how the patients progress with their health in their home," she said.
While she plans to continue to work in home healthcare, Tianna said she'd eventually like to work as a traveling nurse to help lower socioeconomic areas in need of healthcare.
The Omaha woman said she aligns with the CSM mission of excellence, service, dignity, compassion, inclusivity and integrity. She also identifies with the "Walking Woman."
"I am always walking – walking toward professional development, walking toward my faith and relationship with Jesus, walking in motherhood. The Walking Woman is very symbolic for me," she said.
In her free time, Tianna teaches Zumba at the Armbrust YMCA and for community events around Omaha. She and her husband, Cody, have four children: Autumn, 19; Avry, 9; Alijah, 8; and Apollo, 3.