Alumnae Spotlight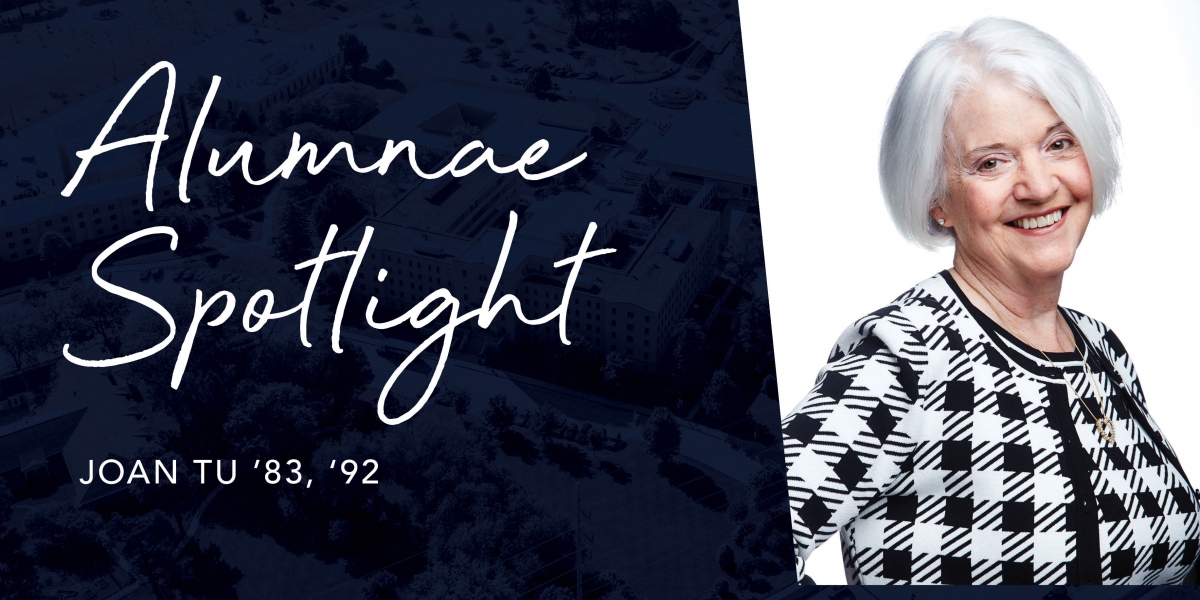 Joan Tu '83, '92
Joan Tu '83, '92 was a full-time licensed practical nurse at Methodist Hospital when she enrolled at College of Saint Mary to pursue her associate degree in nursing.
"The flexibility of the program and dedicated faculty provided a 'non-traditional' student the support needed to achieve my goals both in the associate and bachelor's degree programs," she said.
The University also helped her develop into a leader.
"College of Saint Mary's mission of service and support of women's education exposed me to powerful and unique role models within the faculty and classroom," she said.
After earning her associate degree, Joan continued working at Methodist before becoming supervisor of the first Medicare Certified hospice program in the state at CHI Health Bergan Mercy. She held that role for 12 years. During that time, she also earned her bachelor's degree from CSM.
She later served as the director of nursing for the Servants of Mary Motherhouse, coordinator of the Methodist Health System Cardiopulmonary Rehabilitation and accreditation coordinator for the Facial Surgery Institute in Omaha.
"I had the privilege of providing care to the acutely, chronically and terminally ill patients and their families in various settings," Joan said. "I have witnessed the healing power of compassionate, non-judgmental care."
Though she has retired, Joan continues to care for those in need. She has volunteered in the Bergan Mercy Hospital gift shop, at Methodist Hospital in cardiopulmonary rehab and the surgical waiting room, and for COVID-19 vaccination clinics.
"Empowering patients and their caregivers through advocacy and education as they navigate the complex healthcare systems continues to be a source of inspiration to me in my retirement," she said.
Joan will be awarded the Alumnae Achievement Award during Homecoming on Saturday, Sept. 23.