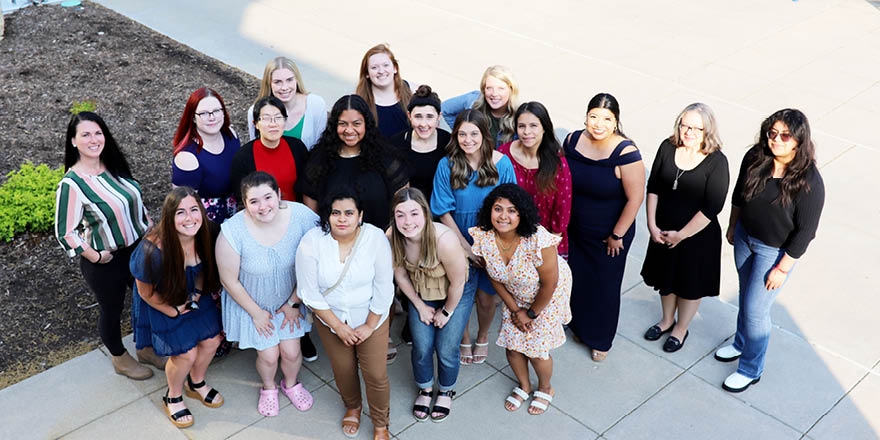 Become a RISE Mentor
College of Saint Mary completed the second year of the RISE Mentoring program. We are seeking alumnae to participate in the 2023-24 academic year. The goal of the program is to pair a current CSM junior or senior with an alumna mentor for the duration of the student's junior or senior year. 
You might recall that the last two years of college are both exhilarating and challenging. A Walking Woman mentor can provide objective guidance and information to a mentee as she is preparing to transition from CSM to the next phase of her life.
We want to know if you might be interested in serving as a mentor. If so, please click on the button below to register for one of the informational meetings. Please note by participating in the informational meeting, it does not commit you to the program.
The program will begin in August and alumnae from around the world are invited to participate. For more information, contact Katty Petak, senior director of alumnae relations, at vpetak [at] csm.edu or 402-399-2411.