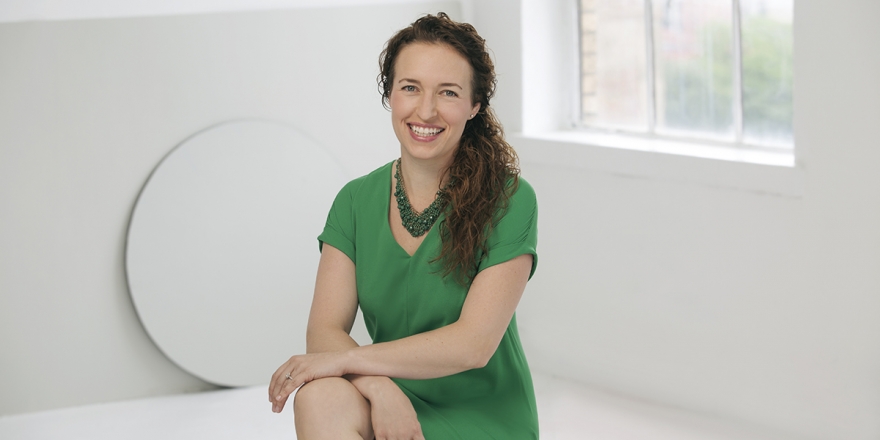 CSM Alumna Leads Community Through Arkansas' First Direct Primary Care Clinic
- Alumnae Spotlight - 
For Dr. Siobahn Bower Hruby '03, the diagnosis was clear: the United States has a broken healthcare system. As a physician, she saw medical regulations hitting patients, bogging down fellow physicians, and hurting communities. However, for the daughter of a single mother who graduated with a triple major and climbed the ranks as a care provider, progress towards healing communities more efficiently is well within reach.
"The regulation of medicine, the business of medicine, is broken and a lot of the band- aids that we've used to try to fix it have made it much more complicated for patients and for physicians," she explains.
Dr. Hruby's solution has been to open her own clinic. Along with her colleague, Dr. Anna Kendrick, she recently launched Pinnacle Internal Medicine – Arkansas' first-ever direct primary care clinic. With direct primary care, rather than billing insurance after a medical procedure, doctors let patients pay service providers directly. This model is meant to keep costs out in the open and encourage physicians to connect with patients on a deeper level.
Certainly, Dr. Hruby is no stranger to the problems within healthcare in the United States. She has led and served a range of communities as a practicing physician for more than a decade. She says the big problems are coming through healthcare insurance complications and a gummed-up system.
To outline the current problem, she asks people to consider car or homeowners insurance. A person usually expects insurance to pay for expensive and catastrophic accidents, not small things like wiper blades or a new tire. In the same way, she says, direct primary care should empower patients, and it should make it easier to afford low-cost, frequent occurrences in healthcare.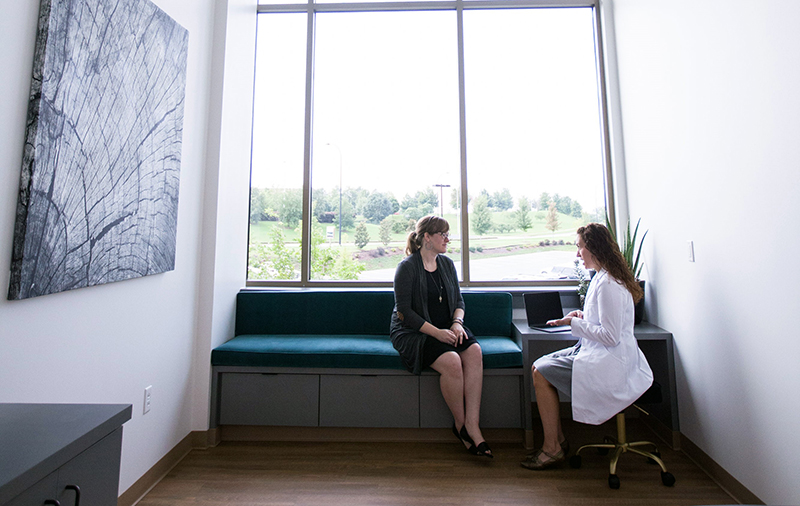 "It doesn't cost me a bunch of money to counsel you on your diabetes, take care of a wound, or give you a joint injection," she explains. "None of those things are high cost, and when we put the power in your hands for you to decide who you want to see and when you want to pay directly for it, that saves a lot of money and a lot of headaches."
At the same time, she says the administrative work that insurance requires makes it harder for physicians to focus on patients and balance their own lives. And she wants to make life better for patients and physicians.
This desire to lead seems to run deep in Dr. Hruby. Growing up under the influence of a single mom, she says she was inspired through her mom's example. When she came to College of Saint Mary's campus, she says, the environment helped her build out that confidence even more.
"From having a single mom who had the attitude that she could do anything and could make anything happen, I already had a pretty good sense of empowerment," she explains. "That was definitely nurtured at College of Saint Mary."
While at College of Saint Mary, she says she was encouraged by her advisor, the late Dr. Jim Anderegg, who helped her set a path to medical school.
With a clear path, she took off. She graduated from College of Saint Mary summa cum laude in 2003, and earned CSM's Spirit of Saint Mary Award. After graduating from Creighton University School of Medicine in 2007, she served as chief resident of the Veterans Affairs primary care clinics and then went on to open an internal medicine clinic for employees at Boys Town National Research Hospital. After working for a stint in a family medicine clinic in Michigan, she moved with her family to work in Arkansas within a university system. It was here that frustrations mounted.
"Very quickly, I realized the differences between private medicine and academic medicine and where the inefficiencies and struggles are," she explains. "It was extremely frustrating to work in an environment where I was incapable of improving processes and improving care."
She says, like many physicians, she was burnt out, and she felt patients were not getting the care they needed.
But Dr. Hruby was relentless. She teamed up with another local physician and decided to create a clinic that responded to the problem.
"As soon as we learned about [direct primary care] and the way that it worked, we realized this is what we needed to do," she says.
They set up a plan to open in two years. They ended up launching in nine months.
At the clinic, patients can pay an upfront service fee, and they aren't charged for things like phone calls or counseling. Dr. Hruby explains they focus on making costs transparent and negotiate directly with lab companies and specialists. In turn, this frees her up to give patients relationship-based care, gives options to individuals without insurance, and helps protect them from catastrophic financial surprises.
Although she had to leave some beloved patients behind at other clinics, she says the response has been overwhelmingly positive.
"People realize when they walk in that this is not like other clinics," she says.
Dr. Hruby's clinic opened in September of 2018 and serves the community of Little Rock, AR.