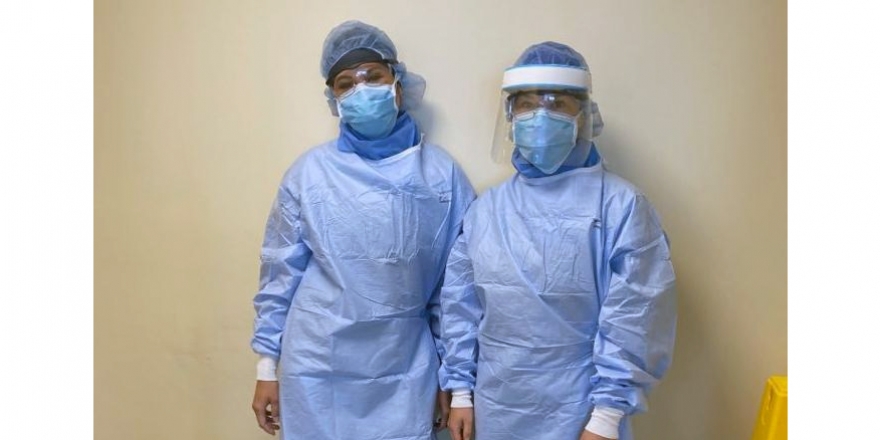 CSM alumna talks to World-Herald about working the front lines of coronavirus in NYC
- by Leia Baez -
Jen Hunter spent a Mother's Day unlike any other.
Instead of being home with her family — fiancé, Ric Kenworthy, and their sons Thaddeus, 8, and Emerson, 2 — she was thousands of miles away, walking the eerily quiet streets of New York City, the epicenter of the coronavirus in the United States. The night before, the 35-year-old Bellevue native and registered nurse, had just completed her last 13-hour shift in a four-week medical assignment helping COVID-19 patients at a hospital in Harlem.
She never expected to be away from her family on that special day or for her 35th birthday, but she was on a mission.
Like many healthcare workers across the world, Hunter was overwhelmed with a desire to help. When elective surgeries were suspended and Hunter's hours got cut at her nursing job in Scottsdale, Arizona, where she lives, she knew she couldn't just sit back and watch the pandemic unfold.
"I was able to get a few shifts in on the COVID unit at my hospital and it was at that point I had an interest to go to New York City," she said. "It was hard to watch the news and not be able to help. I knew had to do something."
That selfless and giving spirit is one of the reasons Hunter got into health care in the first place. Serving others is simply who she is. Hunter has been a registered nurse for eight years, receiving her bachelor's degree in nursing from the College of Saint Mary in Omaha. She's currently working on her Family Nurse Practitioner degree — even studying while on assignment in New York City.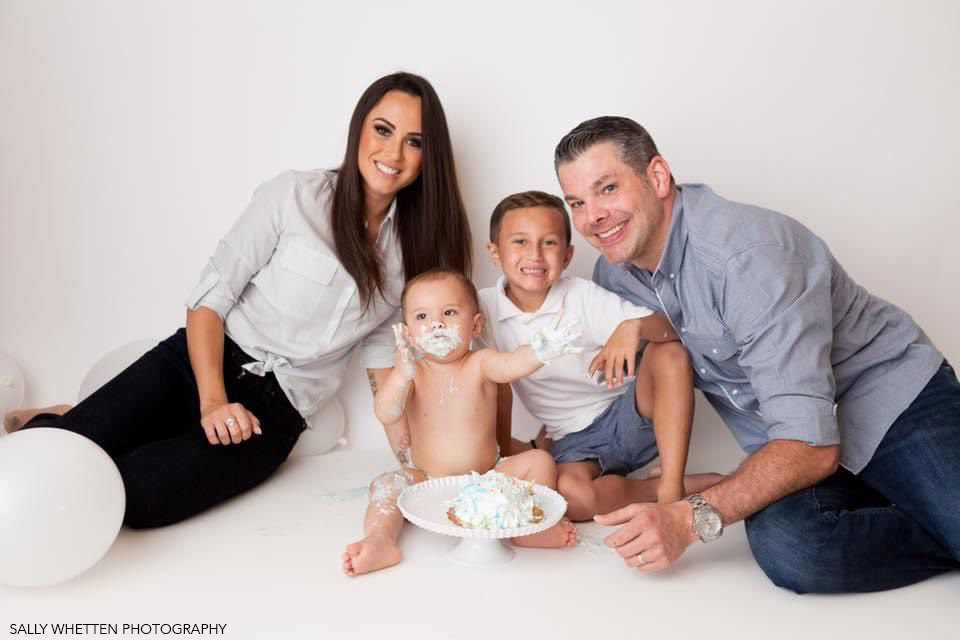 We chatted earlier this week as she settled into an Airbnb near her home for two weeks of quarantine before being reunited with her family. Here's what she had to say about her once-in-a-lifetime experience.
Q. How did you have the courage to leave your family?
A. Leaving my family was hard. I wasn't sure if I was making the right decision. I was constantly looking at the John Hopkins map and watching the COVID-19 numbers rise in New York City and it was breaking my heart and also scaring me at the same time. Ric was hesitant at first, but he knew I would be doing something good and he supported my decision. I spoke with my co-worker and friend, Megan Wolcott, and we decided to go together.
Q. What was that experience like?
A. I arrived in New York on April 12 — Easter — and I started work the next day. It was an extremely overwhelming experience, mentally, physically and emotionally. I never thought in a million years I would be doing anything like this in my nursing career.
Q. Was it more difficult than you expected?
A. It was difficult emotionally because the patients we took care of were alone. Visitors and family were restricted so it was really hard on them. We were also working on a makeshift unit specifically for COVID-19 patients. So there was initially a lack of supplies, direction and management. Also, most of the staff on the unit were travelers.
Q. What other challenges did you face?
A. I worked close to 80 hours a week and only had one day off per week so it was pretty exhausting. I relaxed on my days off, did homework. I would FaceTime with my family and try to soak in as much of the day as I could. Megan and I have been each other's emotional support system. We worked on the same unit and were able to help each other out throughout the day.
Q. What do you want people to know about COVID-19?
A. There was a death on our floor nearly every single day we worked. That's how awful it is. Witnessing that every day really does take a toll on you emotionally and mentally. I want to thank everyone who is staying home and social distancing. That is really going to help and make a difference.
Q. What are some of the positive things you're experiencing?
A. I met some pretty amazing people. It's such a great feeling to be able to share common goals with your co-workers. We all went to New York City to help and do the best we could. I received so much support from family and friends. People I haven't spoken to in years even reached out to cheer me on. We also had a lot of people donate food and toiletries. Every night at 7 p.m., people were out on their balconies cheering on the front-liners. It was such a heartwarming feeling.
Q. What are you most proud of related to this experience?
A. I'm proud I have the ability to go and help when our nation is in need of healthcare workers. I'm proud to be able to utilize my skills and be a part of something great. I'm also extremely proud of my fiancé for supporting me, running our property management company while working full time and homeschooling our oldest son. He deserves a huge shout-out because I couldn't have done this without him.
Q. Would you do it again?
A. Absolutely! I would go back to serve in a heartbeat. I have always been a helper and have worried about other people. It's why I got into this profession. ... Nursing is such a rewarding career because it gives you the opportunity to give comfort to those in need and help improve the lives of others. We need more of that.
Leia Baez, an Omaha native, is a former journalist now working in government communications. She has one daughter, Estella, who she considers her mini-me. Leia loves spending time with family, being a mentor and empowering others through motivational speaking. Follow her on Twitter @LeiaBaez and on Facebook @LeiaBaezspeaks. You can also read more about her at www.leiabaez.com or email her at info [at] leiabaez.com.