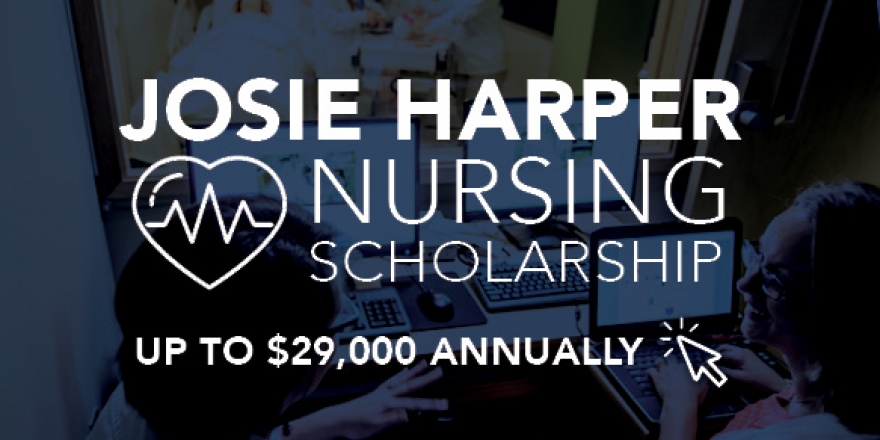 CSM awards first 25 Josie Harper Nursing Scholarships
OMAHA, Neb. – As a mother of four young children and a college student, Tiara Brown knows the struggles of trying to balance life and classes. But now she won't have to worry about the financial aspect of attending college full time.
Brown is one of 25 recipients of the new Josie Harper Nursing Scholarship at College of Saint Mary (CSM), which was established to help financially disadvantaged students, including those who are first-generation, single parents, ethnic minorities and/or Pell-eligible, who desire a nursing career. Brown began classes in May in the practical nursing certificate program. The scholarships were awarded this spring. "The scholarship gives me the opportunity to pursue not only my practical nursing certificate, but also my bachelor's degree in nursing as well," Brown said. "It's like a dream come true. I can now focus solely on my schooling and master my goals."
Through the generosity of the Harper Family Foundation, CSM will provide a debt-free pathway to 100 new nursing students over the next four years. The foundation furnished a $2 million challenge grant to CSM to launch the scholarship. New nursing students will receive up to $29,000 annually.
Charles "Mike" Harper and his late wife, Joan "Josie" Harper, established the Harper Family Foundation to create a legacy of giving. Josie, a nurse, passed away from cancer. Their goal was to create lasting and impactful contributions. "By helping students take down obstacles, providing them pathways into nursing and ensuring low student borrowing, CSM will help overcome healthcare disparities within our community," said CSM President Dr. Maryanne Stevens, RSM.
To be eligible, recipients must be accepted as a new student to the CSM's Practical Nursing Certificate program, Pre-Nursing program or Bachelor of Science in Nursing program. They must also demonstrate high financial need through Federal Pell Grant Eligibility or be eligible for a CSM Misericordia Scholarship and have at least the following criteria: first-generation, a person of color or a student parent.
For more information about the scholarship, go to CSM.edu/NursingScholarship.