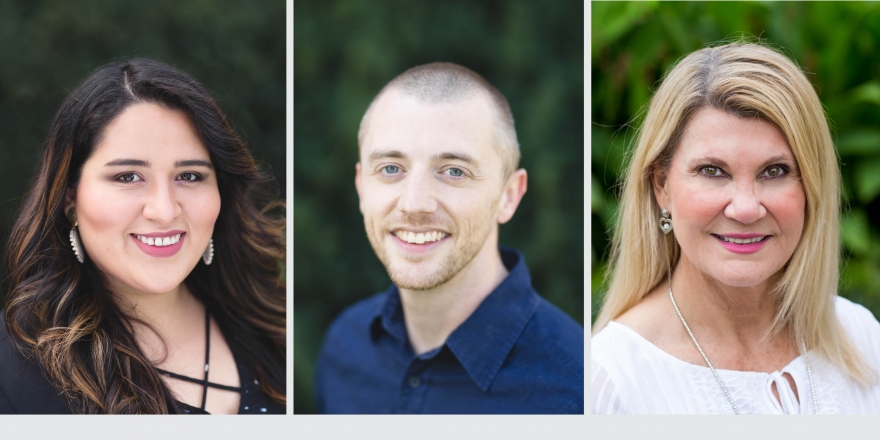 CSM names three new assistant deans
OMAHA, Neb. – The College of Saint Mary is pleased to announce the promotion of three staff members to assistant dean positions. Daniela Rojas Florez, former occupational therapy program coordinator was promoted to assistant dean of student success; Kris Czerwiec, former director of student leadership and organizations was promoted to assistant dean of student life; and Barb Treadway was promoted to assistant dean of student support services and student parent success. All three individuals assumed their new roles on June 1, 2021.
"I believe that leveraging the experience and knowledge of these current CSM leaders and investing our resources into staff who have more direct interaction and engagement with students will enhance our ability to support students in meeting their academic and career goals," explained Dr. Sarah Kottich, CSM Provost.
The overarching goals for this team of assistant deans include:
Increasing programming which promotes inclusion and engagement amongst students.
Collaborating with academics through a new professional staff advising model, BOLD (belong, overcome, leadership and destination) advising.
Increasing awareness and utilization of wrap-around support services to assist students in overcoming obstacles to reaching their academic and professional goals.
Enhancing programming which engages students in career and graduate program exploration and assisting in employment searches.
 
For Rojas Florez, serving as assistant dean of student success will enable her to focus on retention initiatives for CSM and lead efforts such as BOLD advising. This new advising initiative will allow students to better connect with student services, student life and academic affairs, so that no matter where they are, CSM staff can be there to support them.
Rojas Florez will also work closely with students to "empower them to grow, find themselves and succeed in a world that doesn't always tell them they have what it takes."
She adds, "As a graduate of CSM, I know the impact our institution can have. I used to be undocumented, and the obstacles I faced to succeed in higher education were many. CSM provided me with the hope and resources I needed to be a successful student and find my passion for higher education along the way."
As assistant dean of student support services, Barb Treadway's oversight will include ADA accommodations, learning support, student resources,, counseling, and student parent success. She says her unit has exciting changes ahead that will expand current services, including adding a focus on graduate students and programs.
"Our goal is to provide students with the best possible learning environment by keeping them at the center of the educational enterprise. This means providing academic support so that they can confidently persist; accommodations to ensure equity and inclusiveness; counseling services that will assist with establishing healthy lifelong behaviors; and connections with community partners to provide ongoing support and resources."
Treadway adds that student support services promote wisdom, global awareness, and professional competence in students through programming that supports the learning goals of the institution, and she looks forward to being part of that important work.
Finally, Kris Czerwiec, assistant dean of student life, will oversee student conduct, dining services, orientation, re-recruitment strategies, student employment/career readiness and student governance. He will also supervise two key departments: residence life and the student leadership and organizations office.
He says, "I am most looking forward to being able to effectuate change and influence students' lives and experiences at CSM on a much larger and broader scale, as well as continue to move the institution forward in inclusive practices and advocate for student needs."