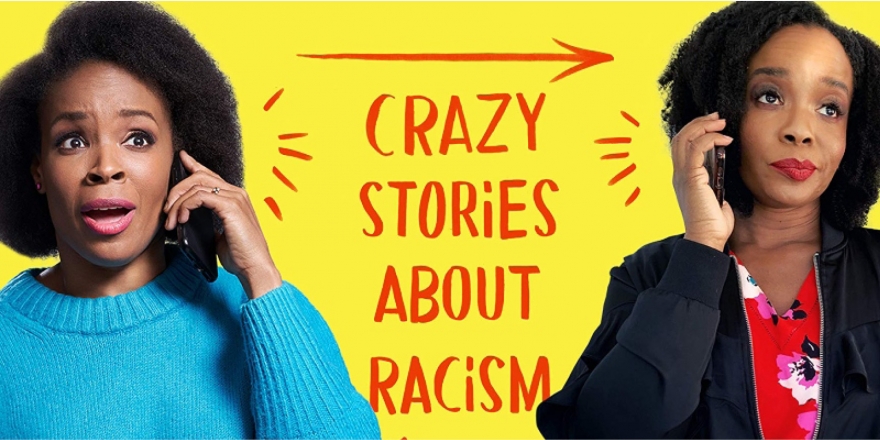 CSM professor to host book discussion
Wednesday, January 26, 2022
Omaha native Amber Ruffin, a writer and performer on "Late Night with Seth Meyers," and her sister, Lacey Lamar, together share absurd anecdotes and everyday experiences of racism using humor and heart in their book "You'll Never Believe What Happened to Lacey: Crazy Stories About Racism."
Dr. Kristin Mattson, professor of political science at College of Saint Mary, will host four group discussions about the book. The discussions will be held on Zoom from noon to 1 p.m., beginning Friday, Jan. 28. The group will also meet Feb. 11, March 4 and 25.
Ruffin is an Omaha Benson graduate now living in New York City, while her sister Lamar still lives and works in Omaha. The book focuses on Lamar's experience of racism in Omaha.
"I was drawn to the book because of its use of humor to talk about things that are not funny --- an approach that I think often helps people listen to and understand things that are hard to hear," Dr. Mattson said. "I was also drawn to it because of its focus on the personal effects of everyday experience of racism. As a white woman, I can intellectually understand the effects of microaggressions etc., but Lacey's willingness to share the myriad of microaggressions – and straight-out aggression – that she experienced, helps me to understand the effects of racism in a more visceral way, and it's horrifying."
In a review of the book, comedian Roy Wood Jr. writes "Amber and Lacey have a gift of making you comfortable enough to laugh at events that will also make you cringe. This book is an opportunity for Black people to know that you're not alone in how you've experienced the world. And for everyone this is a chance to see a layer of this world that you might have been blind to."
That's what Dr. Mattson hopes those who attend the discussions will understand, too. "That the pervasive effects of racism in our community become visible to those who were previously unable to see them, and that for people of color who know about this 'layer of the world' because they experience it firsthand, my hope is that they would feel seen," she said.
To participate, email Dr. Kristin Mattson at kmattson [at] csm.edu.