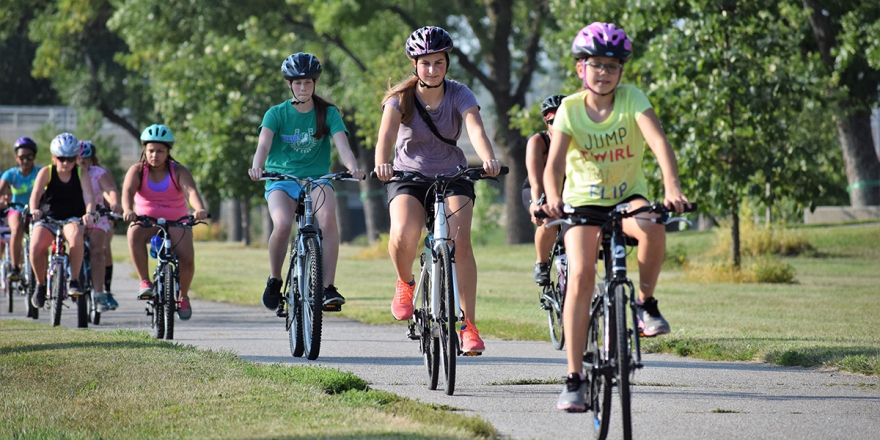 CSM set to host First Annual Ironhawk Endurance Junior Triathlon Sept. 9
OMAHA, NEB. – On September 9th, College of Saint Mary (CSM) will welcome nearly 200 girls from across the Omaha metro and state to participate in the First Annual Ironhawk Endurance Junior Triathlon. The swimming, biking, and running event will cap a free 12-week training program created to build self-esteem, encourage perseverance, and empower girls.
"I think the girls really have gained a perspective on what it takes to do triathlons—that it can be fun and rewarding—and it has really grown their confidence," said Brad Hildebrandt, founder of Ironhawk Endurance and leader of the new program.  "It has given tremendous exposure to underserved young ladies who may not have had an opportunity to receive a bike or be exposed to a triathlon. We're excited about the event, and we're thrilled to expand next year and grow it."
The competition is part of a CSM partnership with Ironhawk Endurance that has led girls age 8-14 through swimming, biking, and endurance training. The program has centered around key CSM values, cultivating positive leadership and emboldening girls. Having 1-on-1 sessions with USA Certified coaches, girls with little or no experience have received training, mentoring, and equipment free of charge. So far, girls have had access to more than 70 bikes, over 100 pairs of goggles, more than 250 water bottles, and nearly 400 swim caps. Local groups and individuals throughout the community have also chipped in to provide food, volunteer hours, and monetary donations nearing $3,000.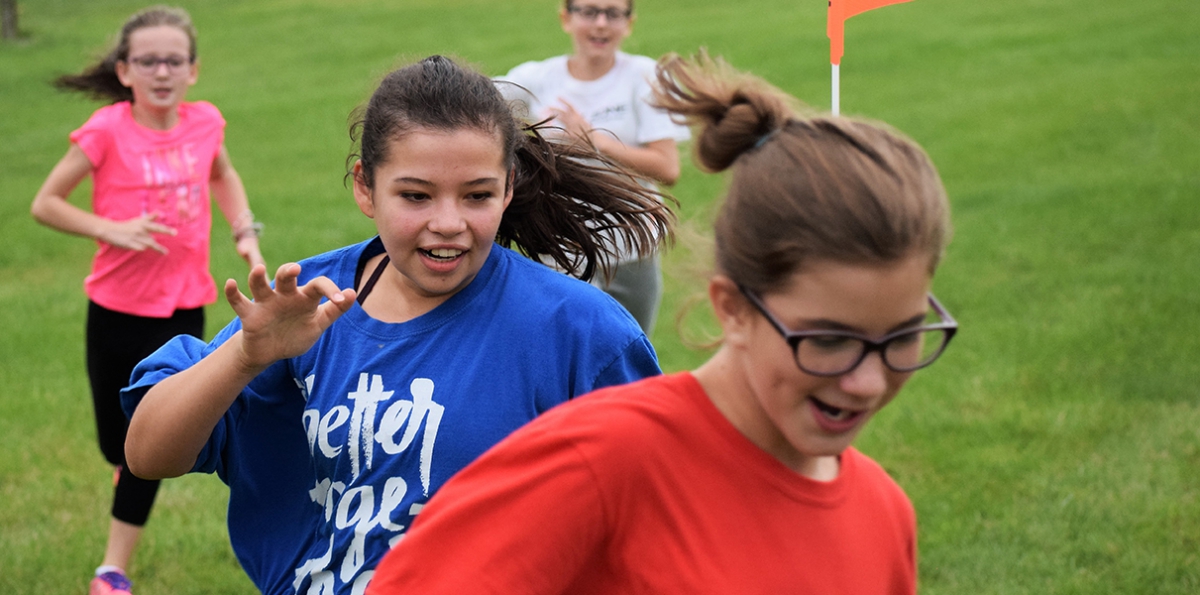 Jamie Adams, CSM's Assistant Athletic Director, says the program has equipped girls who had little or no experience with tools and training that they can carry with them throughout their lives.
"We have a storage unit filled with bikes that have been donated to this program. They've been paired to the triathletes, they have their names on them, they use them for practice every week, and at the end of this program they're going to go home with that bike," said Adams. "Now they have the resources to grow in the sport they enjoy."
During the program, CSM has opened up its 40-acre campus and athletic facilities, including CSM's Class A swimming pool, to participants. The College has hosted weekly training sessions and special events throughout the summer program, with speakers promoting healthy lifestyles and wellness skills.
This program also coincides with the city-wide "#BeKind" initiative. The young triathletes could even be seen leaving encouraging notes along the Keystone Trail to uplift the walkers, joggers and bikers who use the path.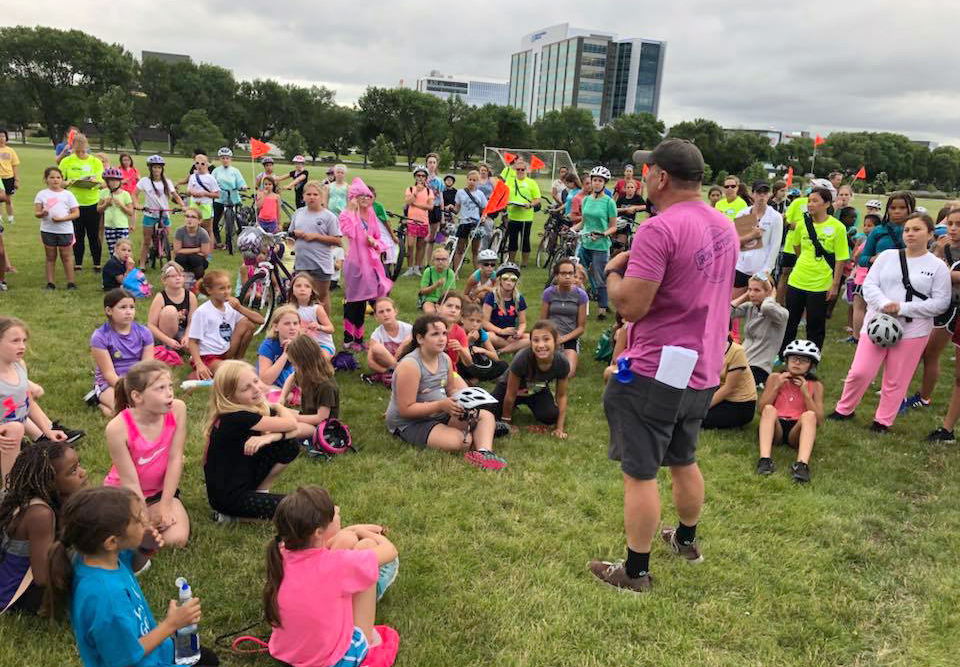 "When this program was introduced to us, it seemed like such a natural fit," said Adams. "The College is all about empowering girls and women to be leaders in their communities, and that is what we see in this program as well."
The race will start at 10:00 a.m. at CSM's Lied Fitness Center and will include a swimming portion, biking on the Keystone Trail, and a running section through campus. The triathlon for girls age 8-10 will include a 100-yard swim, three-mile bike ride and .75-mile run, while the age 11-14 race will incorporate a 150-yard swim, six-mile bike and 1.5-mile run.
The event wouldn't be possible without the support of the following sponsors: Nebraska Furniture Mart, Charlie's Excavating, Jay Noddle, Burton Prosthetics, Olympia Cycles, GreenStreet Cycles, Giant Bicycles, Coeur Sports, Bike Masters, Trek, The Bike Rack, Peak Performance, Hy-Vee, Trader Joe's, Madonna Rehab, CHI Health, Premier Physical Therapy, USA Triathlon, Omaha Master's Swim Club, Subway, American National Bank, Coeur, Hiland Dairy Foods, Nebraska Chiropractic Physicians Association, Metropolitan Community College, Mr. Ice Cream, and Community Bike Project.
For more information on the race or the program, visit www.ironhawkendurance.com.