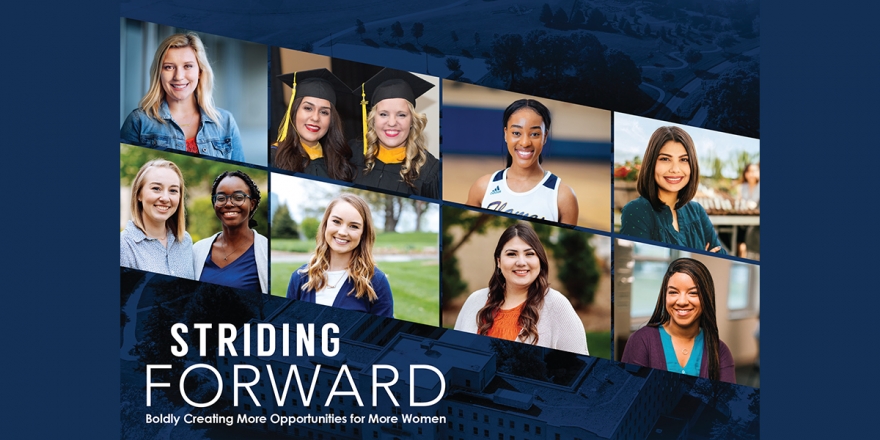 Striding Forward: Boldly Creating More Opportunities for More Women
Wednesday, March 10, 2021
In September of 1923, the Sisters of Mercy welcomed the first class of College of Saint Mary women who opened their minds to higher education and opened their hearts to the Mercy way of life.
Since those first days on Castelar Street, CSM has experienced growth and change, moving west to 72nd Street, increasing both the physical footprint and the academic offerings. Through 97 years of change, CSM has established itself as the place where women are educated in an environment that calls forth potential and fosters leadership. Consistent with the works, values and aspirations of the Sisters of Mercy, this mission inspires excellence, service, dignity, compassion, inclusivity, and integrity.
Nearly 100 years later, CSM remains as relevant and necessary as it was in 1923. To honor the University's history and prepare for the future, CSM's Board of Directors approved the University's largest fundraising effort to date, the $40 million Striding Forward comprehensive campaign. The campaign is focused on three areas: $10 million for annual scholarships;
$10 million for endowment; and $20 million for athletics and wellness. As of December 2020, just over $36 million has been secured. Given this, the Striding Forward campaign is now public, and we are reaching out to alumnae and other donors daily.
Currently, thirty-four CSM alumnae (see names on next page) are leading the effort as co-chairs to raise the remaining $4 million over the next two years. These women represent several generations of the CSM alumnae sisterhood. They value their CSM education and want to participate in securing the University's future.
"Those of us who have benefited from our experiences at CSM have the opportunity to pay it forward and make a huge impact. Whether your gift is a little or a lot, it all adds up to making a difference for someone who could be preparing to bloom if given the opportunity!" says Tera Flora Schaecher '96.
These four alumnae co-chairs support the campaign for different reasons, but all of them are united in one goal: to ensure that the CSM experience is available for future generations of  Walking Women.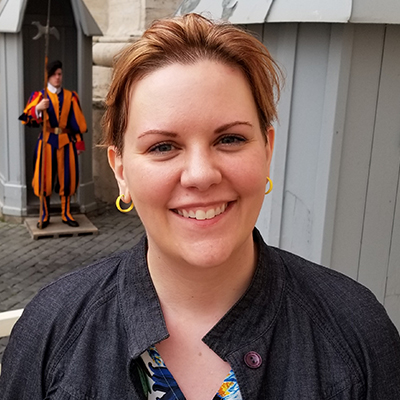 Janice Workman Sandquist '05 is drawn to the campaign for multiple reasons. With family and a demanding career as Chief of Health Information for the VA Medical Center in Omaha, Janice was feeling disconnected from CSM. "The campaign is a good way to get connected again. I attended the college with a very generous financial aid package, including scholarships. This opportunity to co-chair for the campaign is the perfect opportunity to connect and give back to CSM in a way that will benefit future students in the way I did."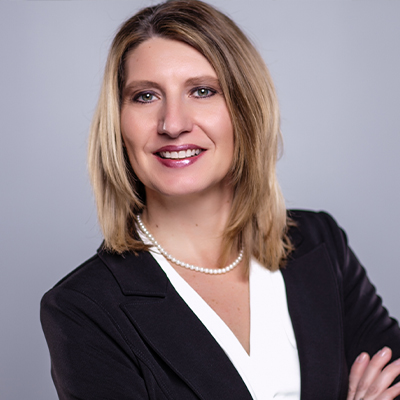 Tera Flora Schaecher '96, Senior Vice President of Credit Administration at Centris Federal Credit Union in Omaha, says, "I agreed to be a campaign co-chair because time is precious, so I think it is important to give back to those things we are passionate about. I have been fortunate in my career to have had some exceptional mentors, sponsors and advocates, many of which were a result of my education at CSM. College of Saint Mary gave me the ability to figure out who I was and who I wanted to become without limits and with so many opportunities. I want that for other women, regardless of their scenario being similar or different from mine. I love that CSM has found and continues to find ways to focus on all stages of a woman's life and how best to help her achieve her education goals. CSM is unique and I believe in the mission."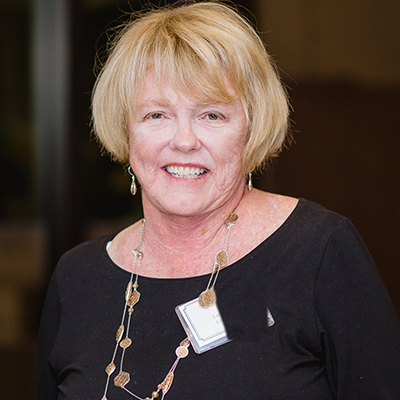 Sue Liebentritt Garcia '70 understands the importance of supporting one another. In addition to the scholarship support she received at CSM, Sue remembers working three jobs so that she could afford her education. She knows that her CSM education made her life better, and she wants to do what she can to improve the lives of other women. To that end, Sue initiated the Class of 1970 Endowed Scholarship in honor of her class's 50-year reunion. "I want to do what I can to ease the financial burden for today's students," Sue said. "It is important for me to support another woman who is seeking to make a better life for herself through education."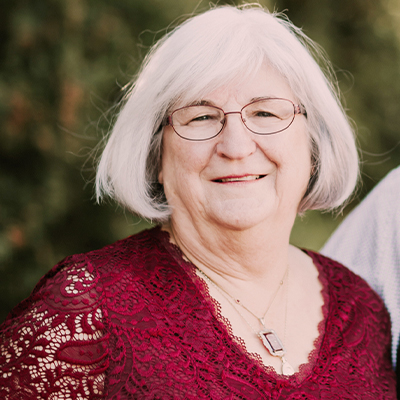 Pauline Selenke Pesek '65 feels called to lend her leadership to the Striding Forward campaign. "I have been blessed abundantly, and my faith intrinsically calls me to share the blessings of parents and family, husband and children, my Catholic faith, the Sisters of Mercy, College of Saint Mary, friendships, and material goods," Pauline said. "The Gospels call this "talents" and loving God and your neighbor as yourself. As I age, so many "things" that once were important have seemed to vanish. The needs and necessities of others who struggle because their life's blessings have not been so abundant are now more important, and I am blessed to be able to serve in this way."
STRIDING FORWARD CAMPAIGN CO-CHAIRS:
While there have always been other donors, our alumnae have been key to these efforts. You are the ones who know the College of Saint Mary story and its evolution over time. You are the ones who have stories of success as a result of being called forth to be walking women of courage, conviction and faith on this campus. Thus, it seemed fitting to ask alums to lead this Striding Forward Campaign. We reached out, and the women below— along with fellow co-chairs Tera, Janice, Sue and Pauline—graciously agreed to ask their classmates and friends to help us reach our goal. We are grateful, and we ask you to take their calls!
Nancy Lander Abboud '61
Barbara J. Schindler Dinslage '63
Audrey Gruntorad Milfs '67
Ruth AuBuchon McLaughlin '68
Linda Gralheer Rogers '69
Mary Ann Eischen Ballantyne '72
Marilyn Demerath Orr '72
Diane Langel Proulx '72
Janice Zach Townsend '79
Kathleen Nejezchleb '81
Jane Amerine '81
Kerri Alexander '82
Sue Weiler-Doke '85
Connie Divis Tippery '86
Amy Wortmann Giorgio '92
Michele D'Ercole Pohlman '93 Michala D'Ercole Jacobson '94
Patricia Patterson Lundquist '96 Vernetta Boston Kosalka '03
M'07 Dr. Maribel Chavez Caudillo '03
Laura Forbes '08
Annie Jankowski Gutierrez '08
Juana Acosta Chodakauskaus '10
Patricia Saavedra Kennedy '10, M'17
T'Essence Bessick '12, M'19
Patricia Boland Ocampo '14
Dr. Maryann Forsell '14
Daniela Rojas '15
Katie Golka '19
Stephanie Collings '20