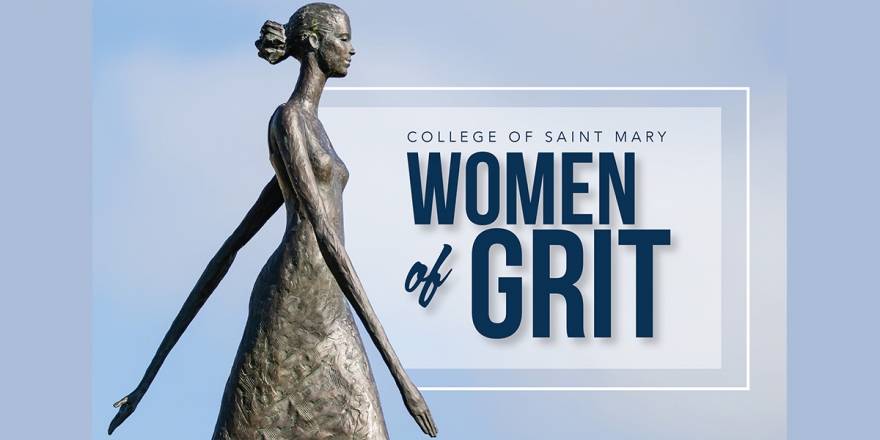 Through thick and thin - CSM alumnae have always been 'Women of Grit'
College of Saint Mary has always been home to 'Women of Grit'. Hear their stories, in their own words.
Paula Glade '81
I wanted to be a nurse since I was eight. My goal was to be an RN, but life got in the way! By the time I was 25, I had a husband, two kids, and a house. My husband was a surgical resident at Creighton University, so the kids and house were pretty much my primary concern.
When the big picture included medical school, we agreed that I would become an LPN and work while he finished his school years. One of us had to bring in an income, and it was clearly going to be up to me to take that role. We also agreed that my turn would come. While in Omaha, we decided that it was time for me to take my turn.
I found CSM in 1977 and enrolled in the fall of 1978. I chose CSM because their flexibility and support allowed me to pursue my nursing degree while meeting my other responsibilities. I was able to spread a two-year process over three years and still qualify as a full-time student. The financial aid and wonderful personal/professional support made a big contribution to the successful completion of my degree. My years at CSM prepared me well for the challenges and opportunities of my nursing career.
My last employer was a community college where I managed the skills lab. Just before that I retired from my position as Clinical Director of Labor & Delivery/Postpartum/Nursing Level 2 at the largest county hospital in the state. Before that, I had worked in every RN role in the institution (staff, staff educator, ambulance transfers, quality control, supervisor) except infection control. I started my nursing career at the University of Minnesota hospital in the first NICU in the 5-state area, doing direct patient care. 
My gratitude and admiration for CSM are endless. By making educational and growth opportunities available to women in all the situations life may present, they demonstrate "walk the walk" every day. Their "walking woman" statue says it all. 

Mary Ann Lantsberger-Herriott '45
Mary Ann Lantsberger-Herriott was born on March 22, 1926, to Walter W. and Ida (Volk) Lantsberger on the family farm north of Castlewood, S.D.
Mary Ann's childhood was spent on the family farm. She walked the railroad tracks a mile and a half to a one-room, country schoolhouse. She completed two years of elementary school in one. She attended Castlewood High School for three years and then graduated from Watertown High School in 1943 at the age of 17. College of Saint Mary in Omaha was where Mary Ann furthered her education and studied accounting for one semester, which was all she could afford. She joined the Beta Sigma Phi sorority, an organization in which she was active for over 60 years.
On October 8, 1952, Mary Ann was wed to Lyle Herriott at St. John's Catholic Church in Castlewood, SD. They were married for thirty-two years and had four children. In 1986, Mary Ann married JP Lane. They had been married less than five short years at the time of his death.
Mary Ann enjoyed traveling whenever possible. When her children were young, she pulled a camper across the western United States for six weeks while her husband was working in Vietnam. A few months later the family would move to Nicaragua for 18 months. In her 70s and 80s, she enjoyed traveling with her brother in the autumn season to see the fall colors and gamble. She was known for picking up hitchhikers that looked respectable. She also enjoyed traveling to other countries with her favorite being Peru.
As a teenager Mary Ann took flight lessons and was able to fly solo for the first time at age eighteen. It was something she enjoyed for years before taking the time to raise her four children. In her retirement years, she would again take flying lessons. She enjoyed hunting on the family farm and opening day of pheasant season was a special time for her family to gather together.
Mary Ann was very active in her Catholic faith life. She was a member of the altar society at the many parishes she attended. She helped count the weekly collection for over 30 years between two parishes. She had the opportunity to participate in Christ Renews His Parish at Ascension Parish in Overland Park, Kan. Mary Ann frequently talked about how special this group was.
Her family established an endowed scholarship because Mary Ann was only able to attend one semester at College of Saint Mary due to lack of finances.  The hope of her and her family is that this scholarship will help a CSM student complete the education she couldn't.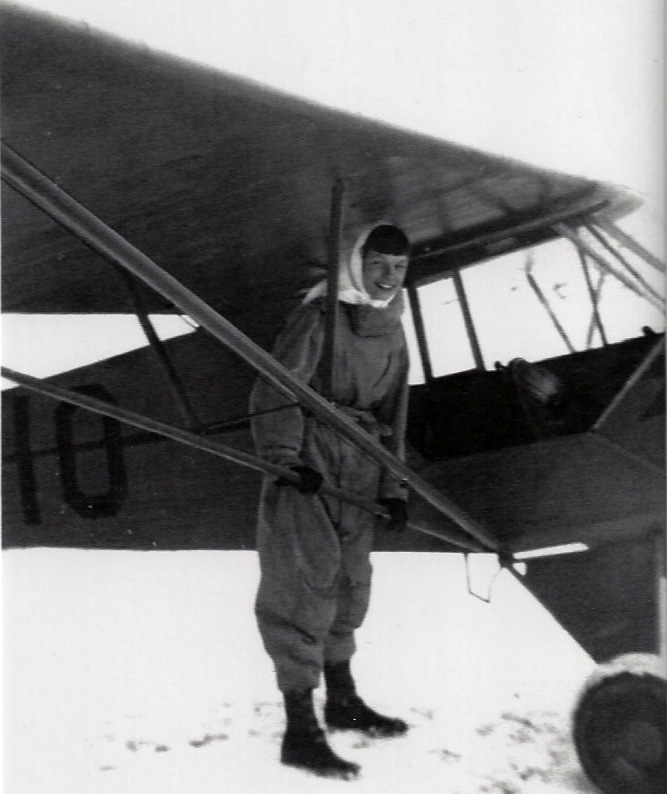 Ruth AuBuchon McLaughlin '68
My thoughts are about change and constancy and how these attributes are not mutually exclusive.
The "constant" is education: to study and learn! It was and is a long-held aspiration. All through high school, I had the dream of attending college, even though my family had no financial means. I was strong academically, the valedictorian of my class, and an active participant in multiple extracurricular activities. Yet, my parents did not value higher education for their children, let alone for a daughter.
I received the generous beckoning from the College of Saint Mary in August after graduation. They said, "Come and study with us. We will take care of you."  Words to remember.
They offered me an incredible scholarship, in addition to a work-study program and a loan. You would have to fast-forward 25 years to obtain a financial aid package like that—it simply was not a common thread in the academic world of the 1960s. CSM made it possible for me to pursue my dream, and they were at the forefront of the arc of modern education financing.
I became aware of the enormous contrast between my childhood life and my emerging life as a college student. I came from a troubled home, and returning there for the first Christmas break underscored this realization. I became quite thin. Upon returning to CSM after the New Year, obviously underweight, I was offered a second job, in the cafeteria. I sat at the end of the cafeteria food-line and, using a printed list, checked off I.D. numbers as the students took their trays to the dining tables. The plus of this job was that I sat near the bread bin, enabling me to gain a healthy and much-needed ten pounds. Once again, College of Saint Mary was watching out for me.
By the end of my freshman year, I was attending college full-time and working three part-time jobs. But wedged in between all this work and study, there was a valuable and formidable change occurring. We are there to not only intensely study a discipline but also to achieve the ability to think: to doubt, to criticize, to synthesize, to analyze, to posit, to prove. We emerged four years later with valuable intellectual tools to launch us into life and career. At CSM I was privileged to experience the first awakening of a life-long thirst for knowledge. It remains and I am grateful.
Beyond the generous act that allowed me to be at College of Saint Mary, I experienced a kindness and caring that helped me survive and continue. I didn't have easy lessons or an easy time—mostly, I was exhausted and struggling. These were battles hard-fought and hard-won. Grit, you ask? You earn it and then you have it. It serves you in many ways and you are better for the rough road to achieve it. You use it again and again in life—its applications are endless.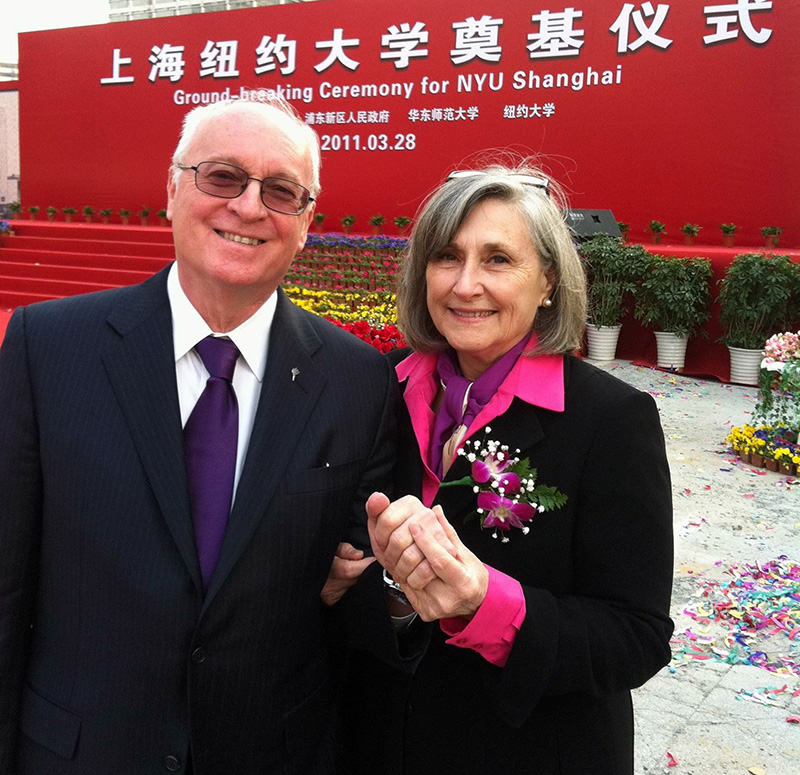 Jessica Hernandez-Islas '14
I was born in Mexico City – my father, Raul, was 19 years old, and my mother, Evelia, was 17 years old. Twenty months later, my sister, Janeth, was born. My mother was a stay at home mom, and my dad worked delivering dairy products for a company called Alpura. I didn't know this until a couple of years ago, but during our time living in Mexico City, my father would get robbed often while on the job. Perhaps because of the dangers of the city and because kindergarten was soon approaching for me, my parents made the decision to move back to their hometown – Las Palmas in Hidalgo, Mexico. I was four years old when we moved. Our new home was merely a two-room house with no electricity or running water.
Even though I had lived in the city for the first few years of my life, I don't remember thinking anything less of our living situation in Las Palmas. My dad still worked in the city and would come home every weekend. We had dinner under candlelight, bathed in a steel basin, and we used the restroom outdoors. We didn't even have an outhouse, and we used a donkey to help carry water from a nearby creek. We were all happy. But then my father passed away when I was five years old, leaving my twenty-two-year-old mother a widow and a mother to two little girls. She brought us to the United States in the year 2000 in search of a better life.
I started fourth grade that fall - I remember the very first day of school. I couldn't find my classroom, and there was no one around that could help me. I sat on a stairwell and just cried. It was hard, not only because of the language and the difference in culture, but I also experienced bullying. I didn't speak English and I wasn't able to voice this to my teacher. Our class lessons and homework were in English. I remember going home every night and begging my mom not to send me back and crying because I couldn't understand my homework. It was extremely difficult, but I managed to still be in the A&B Honor Roll at school, and before the end of the year I was speaking English almost fluently.  
After high school graduation, I was introduced to Maria Luisa Gaston. Maria Luisa has been retired for a few years now, but at that time, she was the Latina recruiter for CSM. Maria Luisa was more like family – whatever you needed, she was there. A confidant or a grandmother, when you needed advice and even when you needed a scolding. I'm so thankful for her and thankful for all the donors, sponsors, and scholarships that CSM allowed me to receive. I always knew I wanted to go to college, but I never knew exactly how I would do it. CSM gave me that opportunity.
I got married in 2011, my twin daughters were born in 2012, I graduated from CSM in 2014, and I started working for National Indemnity Company in September of that same year. I left for six months in 2015 but returned as a full-time employee and have been here since January 2016. I became a permanent U.S. Resident in January of 2019, and visited my family in Mexico later that year for the first time in 19 years. I am also pursuing a dual master's degree at Creighton University – an MBA plus M.S. in Business Intelligence and Analytics. Life moves fast. Because of College of Saint Mary, my life and the lives of future generations have been changed. I've accomplished so much that I can only imagine what the endless opportunities will be for my daughters.