Alumnae Spotlight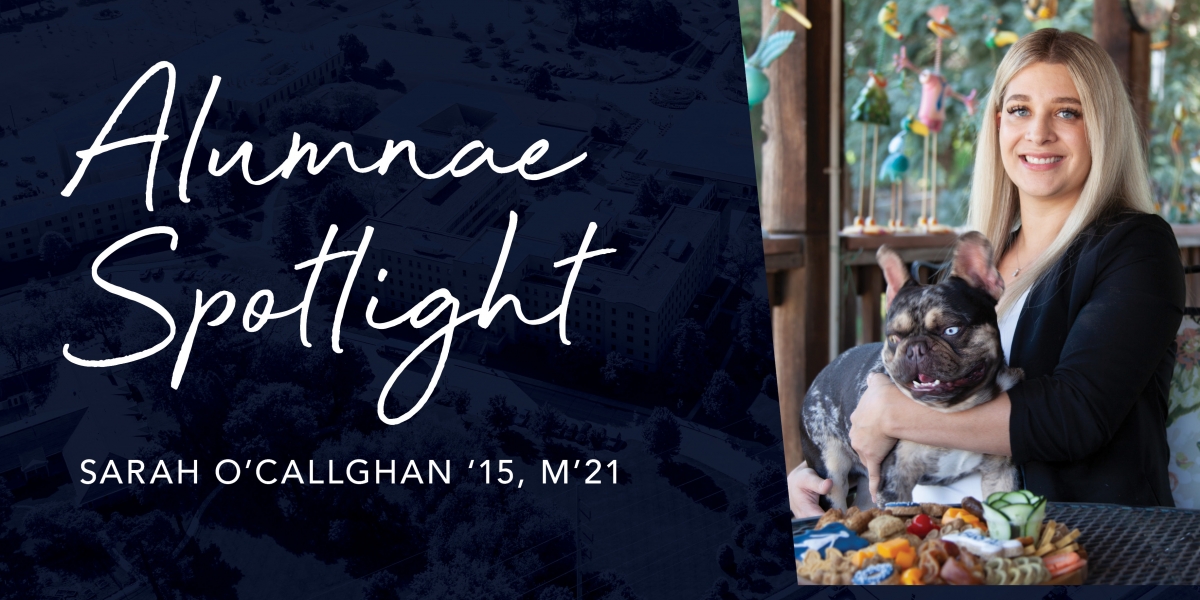 Sarah O'Callaghan '15, M '21
When Sarah O'Callaghan '15, M'21 got her first French bulldog puppy, she fell in love with the breed. "They're kind of like potato chips. I had to have another one," she said.
Today, she has four: Breccan, Dream, Cash and Celeste. While they are her pets, they are also part of her side business, 402 Frenchies, breeding French bulldogs. She specializes in exotic colors, such as lilac and blue – both silvery or deep gray -- chocolate, platinum, tri, and merle. It's a venture she started at the encouragement of her mother, Janice Hardy O'Callghan '69, who showed dogs and taught her daughter about different dog breeds. "She was my inspiration for it all," Sarah said. Her mother died in 2021, but not before meeting Breccan. "She was in love with him."
After earning her bachelor's degree in paralegal studies in 2015, Sarah then received her master's degree in organizational leadership in 2021. This program helped her learn how to run a business. In fact, her final project was a business plan for 402 Frenchies.
Sarah began breeding her dogs. Prior to breeding, she completes DNA tests on the canines to determine the colors they'll produce and to check their health genetics. "I want to give people healthy dogs, but I also want to give them the tools for what to look for in a reputable breeder."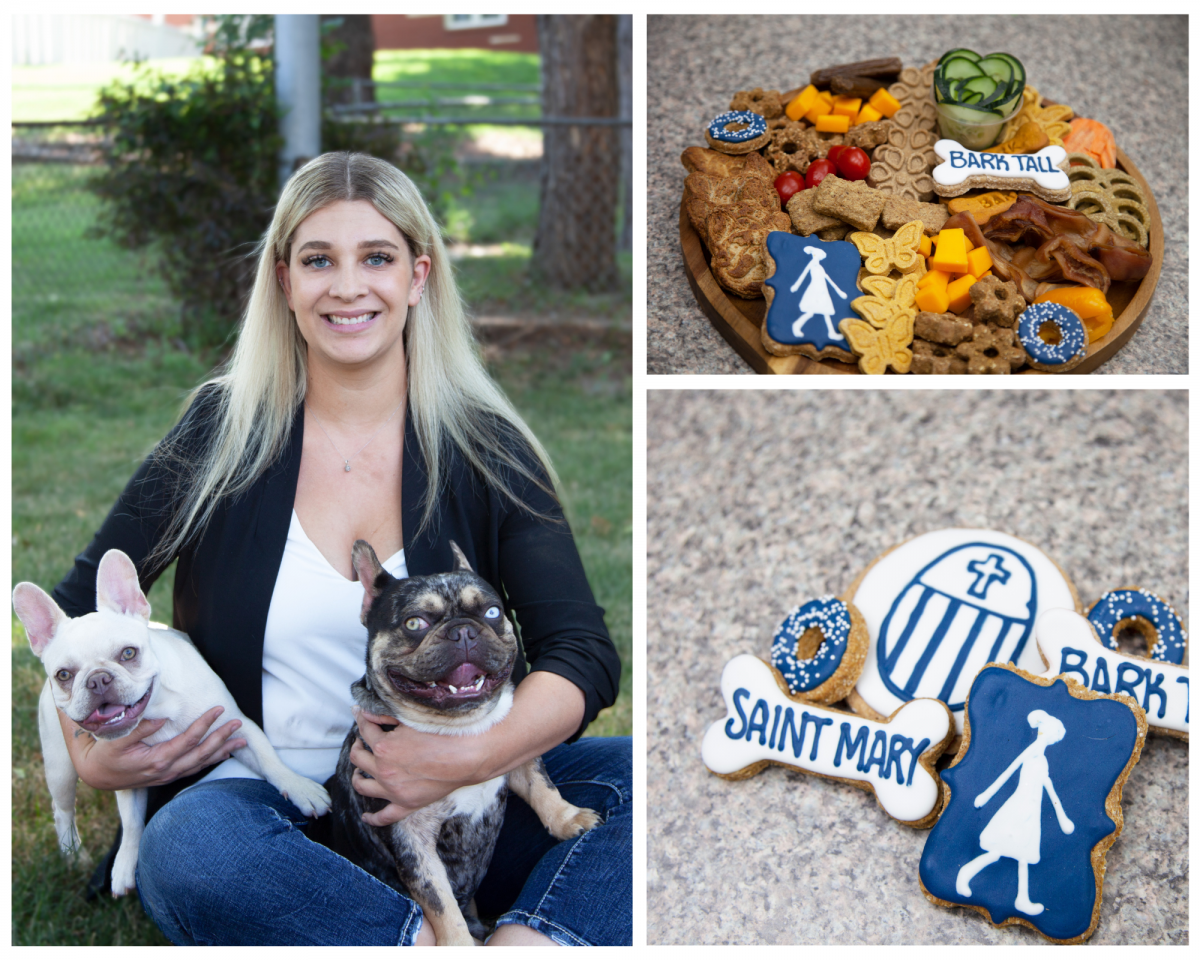 All too often, she sees people getting scammed or they get dogs with health issues.
As a dog breeder, Sarah also became interested in dog nutrition. This led to another side of her business making Barkuterie – charcuterie boards for dogs. She has researched the types of human food dogs can have. Barkuterie boards include fruits and vegetables: blueberries, strawberries, watermelon, cantaloupe, carrots, cucumbers, and peppers; and also, jerky and biscuits. Some of the more exotic items are pig and rabbit ears, quail eggs, and chicken feet. All items are locally sourced from treat makers, farmers and pet businesses.
Sarah sells her items at local pop-up events and other markets as well as online. To learn more, visit facebook.com/402frenchies.