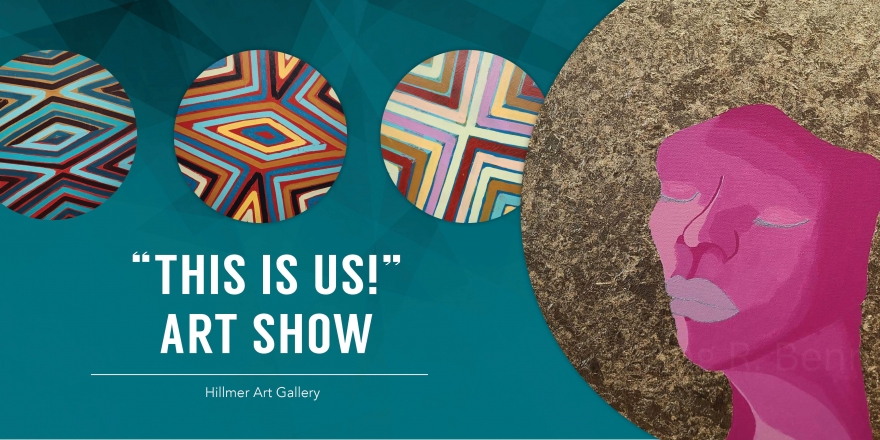 11 African American Artists to Showcase Work at College of Saint Mary
Wednesday, January 18, 2023
Eleven local and regional African American artists will showcase their work in an exhibit called "This is Us!" at College of Saint Mary's Hillmer Art Gallery. The exhibit will include paintings as well as mixed media pieces. Artwork will be on display Jan. 26 through March 3, with a reception planned from 5-7 p.m. on Thursday, Jan. 26.
The biennial show was organized by Jeff Spencer, CSM associate professor of art and director of Hillmer Art Gallery, and his former student, Omaha artist Patty Talbert.
Spencer said the show celebrates the uniqueness of African American culture and how the artists make their work. "It's a great opportunity for our community to see some artists who are probably less visible in the city but are making as big of a contribution to the mixture of the art community. They really add to the diversity," he said. "I think that's important for us. It's our opportunity to give them a venue to expose people to their vision."
Talbert selected the artists for the show and encouraged them to create what they desired. "I want everyone to experiment and do whatever they want," she said. "I wanted them to create from their own space."
Artists who will show their work include Ang Bennett, Rowena Bennett, Anthony Deon Brown, Celeste Butler, Mars Black, Anthony Peña, Talbert, Brittney Thompson, Aaryon "Bird" Williams, Jevon Woods, and Zaleski.
The exhibit is open to the public. "I hope they feel a sense of community. I hope they feel a sense of belonging. I hope they're inspired," Talbert said of show attendees.