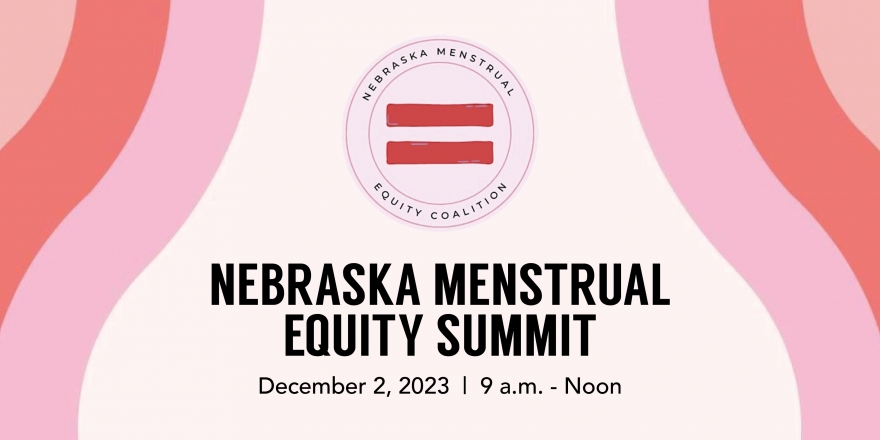 Advocates Host Nebraska Menstrual Equity Summit at CSM
Wednesday, November 15, 2023
OMAHA, NE – The Nebraska Menstrual Equity Coalition, a group of advocates that are working to increase access to period supplies in Nebraska, is hosting the Nebraska Menstrual Equity Summit from 9 a.m. to noon on Saturday, Dec. 2, at Warde Conference Center, College of Saint Mary (7000 Mercy Road, Omaha).
The Nebraska Menstrual Equity Summit, the fifth event of its kind in the United States, is bringing people together who are passionate about making menstrual products more accessible in the state of Nebraska.
The summit will include insightful talks from local change-makers, a panel on period policies, and a chance to shape the future of access to basic needs products in Nebraska.
The summit is free and open to the public. Register for the event at Eventbrite.
Lacey Gero, director of government relations at Alliance for Period Supplies and National Diaper Bank Network, will be speaking at the summit.
"This summit highlights the need for organized efforts to address period poverty, which is the inability to afford or have access to period products. One in three low-income women has reported missing work, school and similar events due to lack of access to these basic necessities. Events like the Nebraska Menstrual Equity Summit provide an opportunity for multiple generations to unite around period poverty and open the dialogue, which can help lead to change. We hope this event will help work to pass legislation in Nebraska which will address access to products in schools." 
Nebraska Menstrual Equity Coalition was founded in November 2022 by Amanda Roe, Ph.D. and Molly Mahoney, Ph.D. of PERIOD@College of Saint Mary, and Kristin Lowrey, founder and executive director of Access Period. It has grown to include medical professionals, non-profit and government leaders, educators, and students dedicated to advancing menstrual equity in Nebraska.