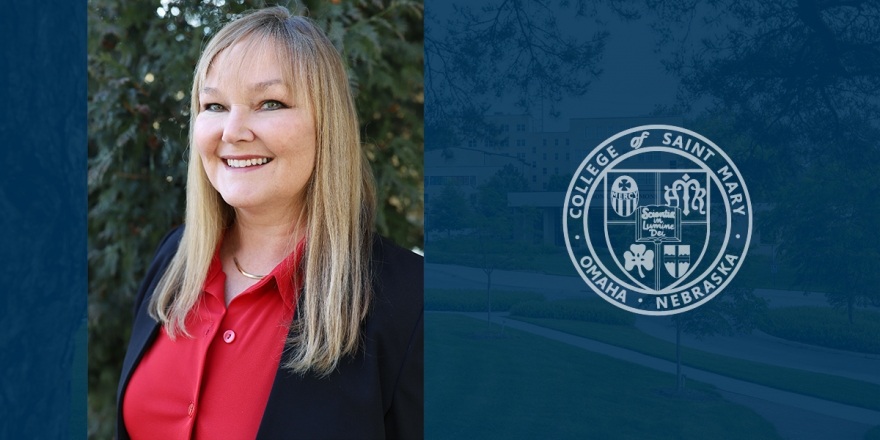 Andrea Stapleton joins CSM as Vice President for Mission Integration
OMAHA, NEB. – Dr. Andrea Stapleton has accepted the position of vice president for mission integration at the college. Stapleton began her duties in early January.
"Dr. Stapleton brings a great understanding of our Catholic and Mercy identity and will assist us to continue the good work in mission integration our university currently has," said Dr. Stevens.
In her role as vice president for mission integration, Stapleton will ensure that a mission-oriented culture is a vital component of the university and all its activities and be responsible for maintaining a strategic focus on mission priorities. She will also serve as the internal and external consultant regarding mission and identity for the university while overseeing the Office of Multicultural Initiatives and the Inclusive Campus Strategic Initiative.
Stapleton comes to CSM after serving as a theology professor at Loyola University in Chicago, Ill., and Lewis University in Romeoville, Ill. Prior to that, she held the position of director of mission integration and Mercy heritage at Saint Xavier University in Chicago, Ill. 
"I am pleased to be a part of the College of Saint Mary community," said Dr. Stapleton. "The mission of the College, particularly its commitment to educating women and helping them to realize their potential and develop as leaders, is unique and so important. I highly respect the core values of the Sisters of Mercy that inform the mission and culture of CSM. It will be a pleasure to serve the College as it continues its excellent work for students and the community."
Stapleton holds her Ph.D. in theology from Loyola University. She received her M.A. in theology from Loras College in Dubuque, Iowa, and her B.S. in Psychology and B.S. in Education from the University of Iowa in Iowa City, Iowa.