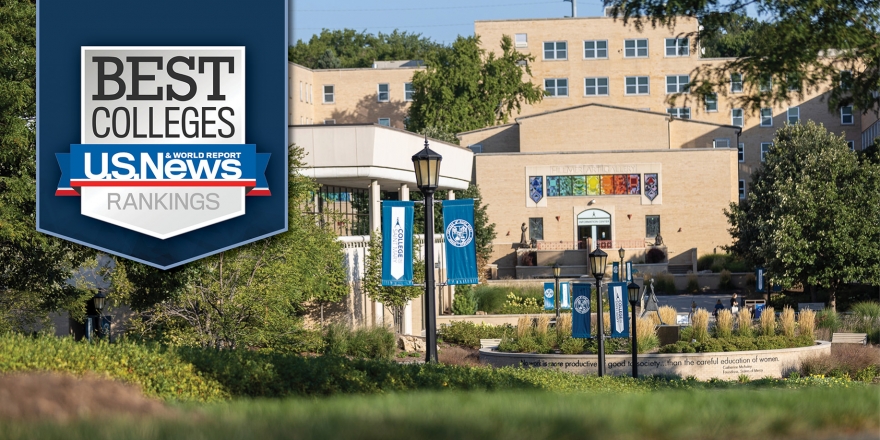 College of Saint Mary earns Best Value School ranking from U.S. News
Monday, September 12, 2022
OMAHA, Neb. – College of Saint Mary (CSM) has been ranked No. 4 on the 2022-23 U.S. News & World Report's list of Best Value Schools in its Regional Universities Midwest category.
The report noted that 99% of need-based aid provided at the University is in the form of scholarships or grants and that 73% of students receive such aid.
In the fall of 2017, CSM slashed undergraduate tuition by 33% or $10,000. The move was in accordance with CSM's mission of providing access and affordability to all women who seek an education. As a result, students are borrowing less and following more direct – and cost-effective – paths to their careers. "This ranking is a recognition of the efforts made by College of Saint Mary to provide an excellent education while doing so at an affordable price," said President Dr. Maryanne Stevens, RSM. "We have torn down barriers for student successes by creating transparency that empowers students to plan for educational goals."
CSM was also ranked No. 49 in the Regional Universities Midwest and No. 293 for Best Undergraduate Nursing. To calculate the rankings, U.S. News focuses on academic quality and places emphasis on outcome measures – including graduation rates, retention rates, graduate indebtedness and social mobility. Outcomes are the most highly weighted ranking factor, contributing 40% to each school's overall score.
About U.S. News & World Report
U.S. News & World Report is the global leader in quality rankings that empower consumers, business leaders and policy officials to make better, more informed decisions about important issues affecting their lives and communities. A multifaceted digital media company with Education, Health, Money, Travel, Cars, Real Estate, News and 360 Reviews platforms, U.S. News provides rankings, independent reporting, data journalism, consumer advice and U.S. News Live events.