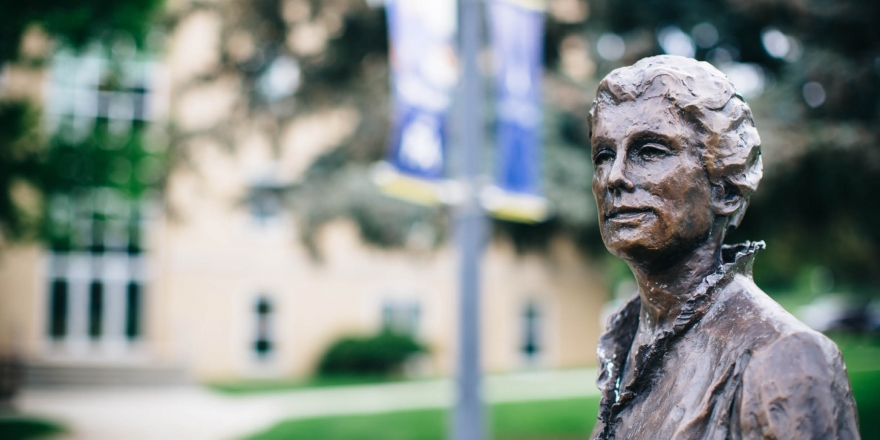 College of Saint Mary to Host Lecture on Climate Crisis
Friday, September 2, 2022
OMAHA, Neb. – Dr. Aana Marie Vigen will present the 14th annual Elden Curtiss Lecture on Catholicism and the World at 7 p.m. Wednesday, Sept. 21, in the Gross Auditorium at College of Saint Mary. The lecture will focus on "The Climate Crisis is a Human Health Crisis: Where Do We Go from Here?"
"Catholic teaching on care for creation is paired with religiously-based action for environmental sustainability," said Dr. Jennifer Reed-Bouley, professor and program director of theology at CSM. The rapidly-changing climate is arguably the most urgent and complex planetary challenge facing humanity. In particular, accelerating impacts of climate change are already dramatically eroding human health, well-being and healthcare."
Dr. Vigen, professor of Christian Social Ethics at Loyola University Chicago, researches the intersections of social ethics; health and healthcare inequity; the climate crisis and human health; white-anti-racism; and Christian feminist moral and theological imagination. She has authored and edited three volumes and numerous book chapters and articles.
Attendees will better understand how planetary and human health are related and analyze this relationship through the lens of the Catholic social tradition. "We expect people will leave with renewed hope and a sober recognition of changes needed to preserve life," Dr. Reed-Bouley said.
Thanks to the generosity of Archbishop Elden Francis Curtiss, CSM has offered an annual lecture devoted to Catholic thought and its influence on society since 2009. The lecture engages the CSM and broader communities about pertinent topics in the Catholic tradition.
The event, which is free and open to the public, can also be viewed on Zoom. To register to join, go to CSM.edu/CurtissLecture.