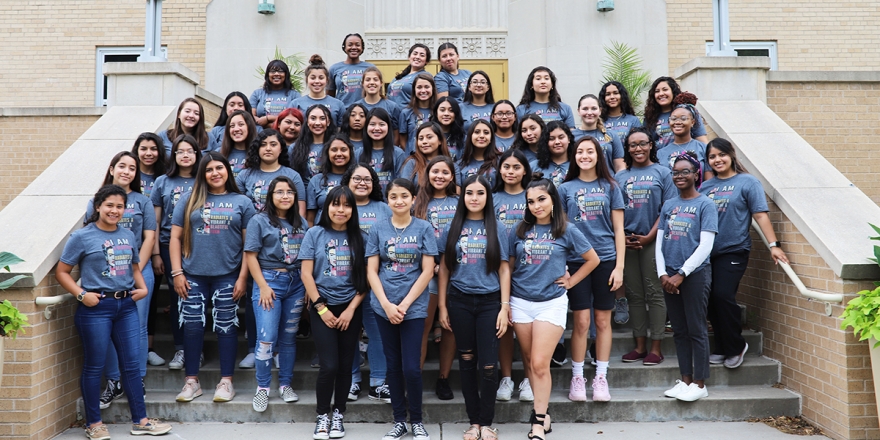 College of Saint Mary Hosts 18th Annual Latina Summer Academy
OMAHA, NEB. – College of Saint Mary hosted its 18th Annual Latina Summer Academy from June 16th – 21st. The week-long opportunity invited African and African-American girls entering their sophomore or junior year of high school to campus and prepare them for success in education beyond high school. Students learned how to prepare for college entrance, take college-like courses, participate in cultural activities and experience life in a college residence hall.
This year students engaged in activities and course work that focused on kinesiology, anatomy and physiology, and genetics.  In addition to promoting knowledge through action, the academy was designed simultaneously to embolden and inspire girls.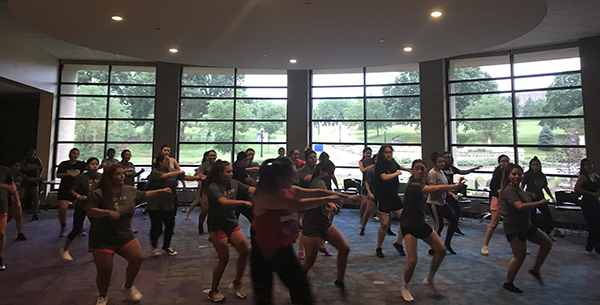 Students explored the visual and performing arts, journaling, meditation, exercise and self-defense. Corporate executives, educators and community leaders from the Omaha area spoke with students, offering encouraging words and stressing the value of education and establishing positive role models.
The camp took advantage of both the intimate on-campus setting of CSM and broader resources throughout the community. Participants experienced the unique warmth of College of Saint Mary by staying in one of the on-campus residential halls throughout the week.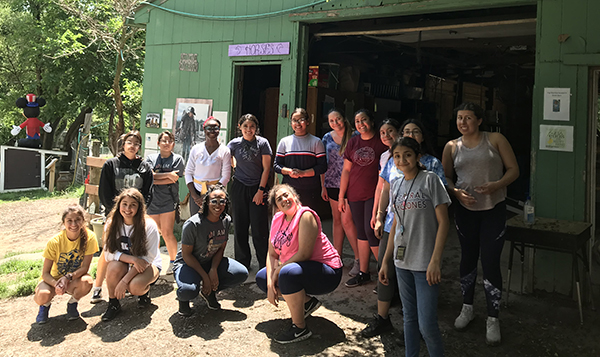 The academy was capped with a graduation ceremony on Friday, June 21st.
For more information about College of Saint Mary's 18th Annual Latina Summer Academy and other opportunities at College of Saint Mary, visit CSM.edu.