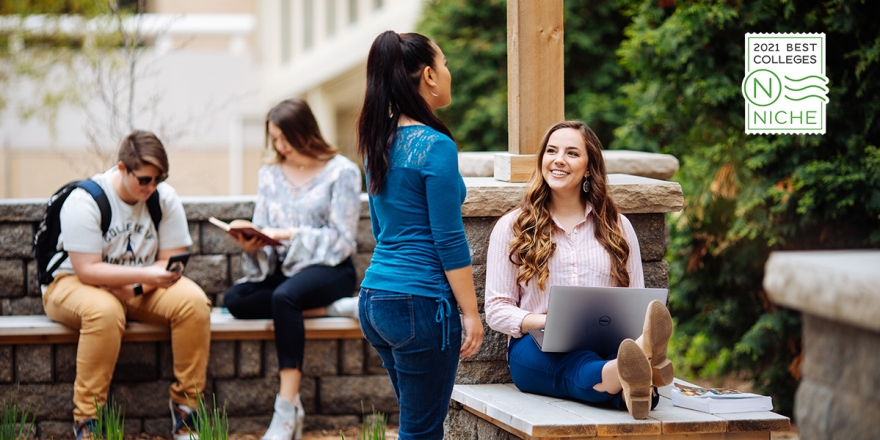 College of Saint Mary makes 2021 Best Women's Colleges in America list
OMAHA, Neb. – College of Saint Mary has been named one of the nation's Best Women's Colleges for the second consecutive year, according to Niche. The university was chosen based on exceptional value, high-quality academic offerings, mission-driven programming, diversity of students, and campus life experience.
College of Saint Mary offers more than 35 majors, 11 varsity sports, 8 graduate programs, and a range of service and involvement opportunities. Students at CSM learn within an inclusive campus community in the heart of Omaha's Aksarben Village.
The university recently slashed tuition by 33 percent (equivalent to $10,000) and eliminated all student fees. The move was in accordance with the institution's mission of providing access and affordability to all women who seek an education. As a result, students are borrowing less and following more direct—and cost-effective—paths to their careers.
The 2021 Best Women's Colleges ranking is based on key statistics and student reviews using data from the U.S. Department of Education. The top-ranked women's colleges offer an exceptional college experience in a student community comprised only of female students. Read more on how this ranking was calculated.
About Niche
Niche is the best place to research U.S. colleges, schools, neighborhoods, and companies. Every month millions of people use our easy-to-read and comprehensive report cards, rankings, and reviews to choose the right schools or neighborhoods for them. Niche does rigorous cleaning and analysis on large data sets and combines them with feedback from the community for nuanced insight that can't be found anywhere else.