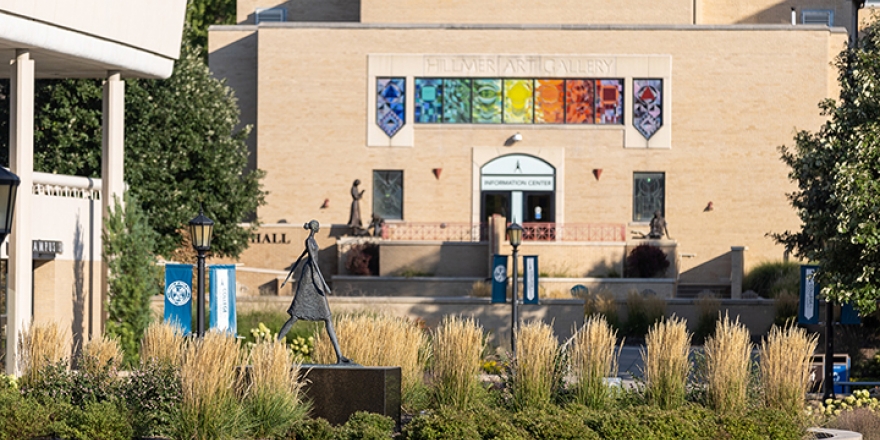 College of Saint Mary named No. 1 Best Value College in Nebraska
Friday, September 23, 2022
OMAHA, Neb. – College of Saint Mary has been named the No. 1 Best Value College in Nebraska, according to Niche. CSM also was recognized as one of the nation's Best Women's Colleges. The University was chosen based on exceptional value, high-quality academic offerings, mission-driven programming, diversity of students and campus life experience.
In the fall of 2017, CSM slashed undergraduate tuition by 33% or $10,000. The move was in accordance with CSM's mission of providing access and affordability to all women who seek an education. As a result, students are borrowing less and following more direct – and cost-effective – paths to their careers. "These rankings are a recognition of College of Saint Mary's effort to provide access and affordability to women who seek an education," said CSM President Dr. Maryanne Stevens, RSM. "CSM is committed to cultivating the success of women from all walks of life by tearing down barriers and creating opportunities to empower students to meet their educational goals."
Dr. Kimberly Allen, vice president of academic and student affairs, said the honors also are a reflection on the CSM faculty and staff as well. "Our faculty and staff are committed to providing students with extensive learning opportunities as well as extracurricular opportunities that will enhance their future success."
CSM offers more than 35 majors, 11 varsity sports, eight graduate programs and a range of service and involvement opportunities.
Notable College of Saint Mary Rankings, according to Niche
No. 1 - Best Value Colleges in Nebraska
No. 1 - Best Small Colleges in Nebraska
No. 2 - Best Colleges for Nursing in Nebraska
No. 7 - Best Women's Colleges in America
No. 16 - Best Colleges for Kinesiology and Physical Therapy in America
No. 21 - Best Catholic Colleges in America