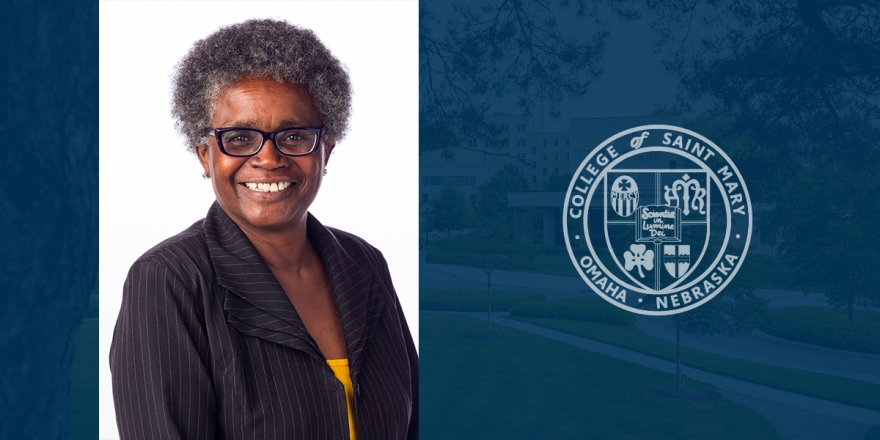 College of Saint Mary to present trailblazer Brenda Council with honorary degree
OMAHA, Neb. – College of Saint Mary is pleased to present former Nebraska state senator and community activist Brenda Council with an honorary degree this weekend. The University will confer an honorary Doctor of Humane Letters, honoris causa, degree to Council at its 2021 Spring Commencement ceremony at CHI Health Center on Sunday, May 16. Council is also the special guest speaker this year.
"We're thrilled to honor someone whose values so closely align with that of College of Saint Mary," says CSM President Dr. Maryanne Stevens, RSM. "She leads by example – a true trailblazer and a woman who has made it her life's work for the betterment of others."
Council's brother, Thomas "Tommy" Warren, will also be awarded an honorary degree at Creighton University's commencement ceremony on May 15. Warren is President and CEO of the Urban League of Nebraska and former Chief of Police for the Omaha Police Department.
Council is an Omaha native, graduating from Omaha Central High School in 1971 before earning her education degree from the University of Nebraska (1974) and her Juris Doctor degree from Creighton University (1977).
In addition to her legal career, Ms. Council established herself in the political and civic arenas. She was elected to represent the 2nd District on the Omaha Board of Education in 1982 and served for 11 years.  Council was the first African American elected President of the School Board and the only African American woman to ever serve on the Omaha City Council, having been elected in 1993. She was also the first African American woman ever elected to serve in the Unicameral. As a State Senator, Council represented the 11th Legislative District and was a member of the Agriculture, Business and Labor, Judiciary and Education Committees.
The ceremony will be held at CHI Health Convention Center beginning at 10:30 a.m. CSM will graduate 278 students during its Commencement on Sunday, May 16.
All present will be required to wear face masks. Full details on Commencement 2021 can be found here.