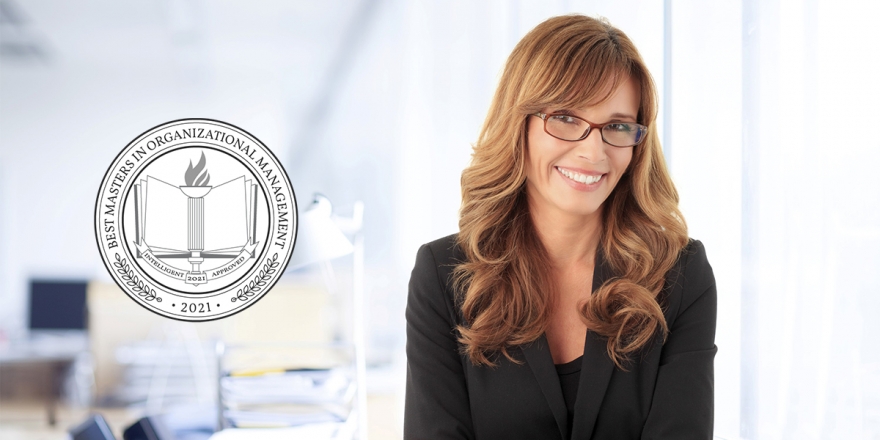 College of Saint Mary Receives Top 10 Rating in Online Graduate Business Programs
OMAHA, Neb. – College of Saint Mary (CSM) in Omaha announced today that its new online Master of Science degree in Organization Leadership (MSOL) was ranked #5 nationally among 171 Colleges and Universities offering over 400 programs in online graduate business education. Intelligent.com, which reviews the programs of 1,280 accredited colleges and universities, recently released these ratings, which are based on curriculum quality, cost, graduation rate, flexibility, post-graduate employment and faculty.
CSM's MSOL program was rated #1 in the speed with which this program can be completed.
"We are thrilled at this recognition," said Dr. Maryanne Stevens, President of CSM. "We're especially committed to providing important and beneficial new learning opportunities in undergraduate and graduate education that will enhance the future success of our students."
Dr. Beth Merkel, program director of the MSOL program, added: "The MSOL program offers graduate students an important opportunity to bring new value to their current and future employment. The program's online nature is especially appealing as it provides maximum flexibility for prospective students to easily integrate it into their current schedules and responsibilities."
CSM's Master of Science in Organizational Leadership degree is a fully online, 30-credit program that can be completed in one year and is open to both women and men. The curriculum emphasizes how to build human capacity, cultivate team leadership, leverage organizational behavior, and make effective financial decisions. Graduates emerge from the program equipped with strong strategic thinking, communication and leadership skills to advance their careers.
To learn more or apply for admission, visit CSM.edu or reach out directly at enroll [at] csm.edu, 800-926-5534.
Educating leaders since 1923, CSM has consistently grown and demonstrated its stellar academic reputation in American higher education. With its modern, student-centered approach to teaching, the University remains committed to providing access to an affordable, quality education. CSM fosters academic excellence, scholarship and lifelong learning through its more than 35 programs of study.
CSM students develop valuable skills through transformative experiences such as study abroad trips, independent research, campus engagement, internships, service-learning opportunities, professional networking and student activities.
About Intelligent.com
Intelligent.com provides unbiased research to help students make informed decisions about higher education programs. The website offers curated guides that include the best degree programs as well as information about financial aid, internships and even study strategies. With comprehensive, user-friendly guides and hundreds of program rankings, Intelligent.com is a trusted source among students and prospective students. To learn more, please visit https://www.intelligent.com/.