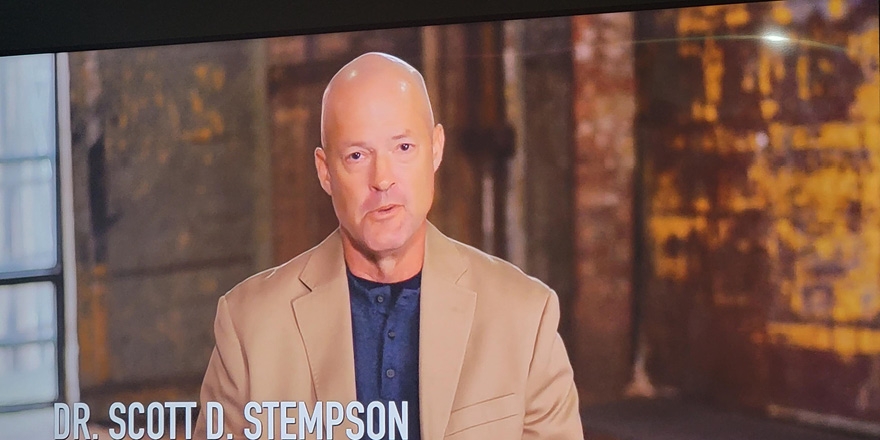 CSM Adjunct Professor Featured on History Channel Show
Wednesday, August 9, 2023
A College of Saint Mary adjunct professor was recently featured on a History Channel program.
Dr. Scott Stempson was interviewed for the show "The Mega-Brands that Built America," which aired Aug. 6. Stempson teaches American History and the History of American Foreign Policy at CSM. The episode focused on the history of the sporting goods industry, particularly Spalding, Wilson and Rawlings.
"I agreed to do it because I thought it would be a great experience, and I have some knowledge on the topic," said Stempson, who also teaches a class on the history of sports at the University of Nebraska-Lincoln. "I was curious how they found me, and I was told they found my textbook I published, and they contacted me because of that."
Stempson flew to New York last October and was interviewed for about three hours.
"All the people were very nice and made it very comfortable for me during the interview," he said. "I would certainly do it again if given the opportunity."
Stempson's episode, titled "A Whole New Ballgame," is available to stream at history.com/shows/the-mega-brands-that-built-america.