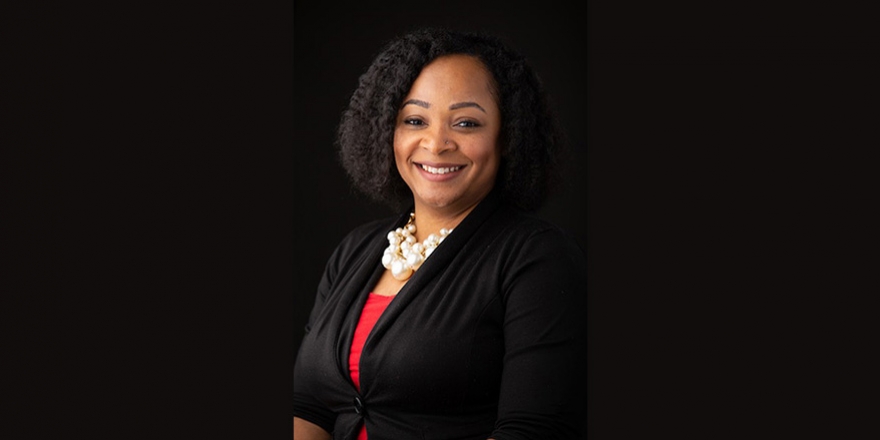 CSM alumna Nadira Ford-Robbins among Omaha's "40 under 40"
OMAHA, Neb. – College of Saint Mary (CSM) alumna Nadira Ford-Robbins M'10 was recently named to the Midlands Business Journal 40 under 40 list for 2020. She graduated from CSM with a Master's in Organizational Leadership in 2010 and has since gone on to become a pillar in the Omaha community.
"I am honored and humbled to receive the Midlands Business Journal's 40 Under 40 Award for 2020," says Ford-Robbins. "We grind, hustle, serve, and love on people through thick and thin to bring our gifts and talents to the world; so that we can contribute our part in truly being the change we wish to see. What a blessing it is when that hard work is recognized."
The 40 under 40 list includes entrepreneurs, executives and professionals under 40 in the greater Omaha area, Sarpy County and Council Bluffs.
Originally from Staten Island, NY, Ford-Robbins moved to Omaha in 1993 and graduated from Burke High School in 2002. She currently works as the assistant director of the Health Careers Resource Center at the University of Nebraska Omaha, where she helps advise over 3,000 pre-health students.
In addition to her typical job duties, Ford-Robbins also assists the Health Careers Resource Center with advising students in the Urban Health Opportunities Program (UHOP), a pipeline scholarship program that identifies and prepares qualified students from underrepresented groups to enter and succeed in medical school. The program's primary goal is to diversify the urban Nebraska primary care medical workforce.
"Some of the students are first-generation college students," said Ford-Robbins. "This program is in place to make sure patients are able to see themselves represented in their primary care physicians.  The students also receive guaranteed admission to the University of Nebraska Medical Center as long as they meet program requirements."
Ford-Robbins is a wife and mother of four but still finds the time to pursue other passions while volunteering in the community. She does community work through Delta Sigma Theta Sorority, coaches the drill team at Burke High School, and is also a Gallup-certified strengths coach.
Ford-Robbins said she was drawn to CSM because of its unique accelerated leadership program, which a working mother can appreciate. Classes took place on Saturdays so she could still go to work, attend classes and raise her family.
One of her favorite things about CSM's program is the focus on transformational leadership. "It's not just a one-sided relationship with those who you coach or mentor. You are pouring into your followers and leading alongside them. They then transform into leaders, and the cycle continues."
She also is thankful for the network of classmates from her cohort that she can lean on if needed throughout her career. "Those who went before me, they'd come back to our classes and do panels, sharing their stories and encouraging messages." Ford-Robbins said bringing in these high achievers from the community really does show first-hand how many people have persevered through adversity and succeeded.
 "One thing that stood out to me was learning that most women never counteroffer when they're given a salary offer, even if they feel they're worth more." She said she has made a counteroffer in her career ever since.
Ford-Robbins says she wants to continue to pursue avenues in her life that allow her to coach individuals. "I want to give people a road map to do better". She's had some adversity in her life and finds satisfaction in helping other people push through obstacles.
"I want to help underrepresented minorities to advance in the healthcare field so that we can mitigate healthcare disparities that plague marginalized populations."
Family continues to be an important aspect of her life. "I work very hard in my career, but I will not allow any work to take me away from valuable time with my husband and children."