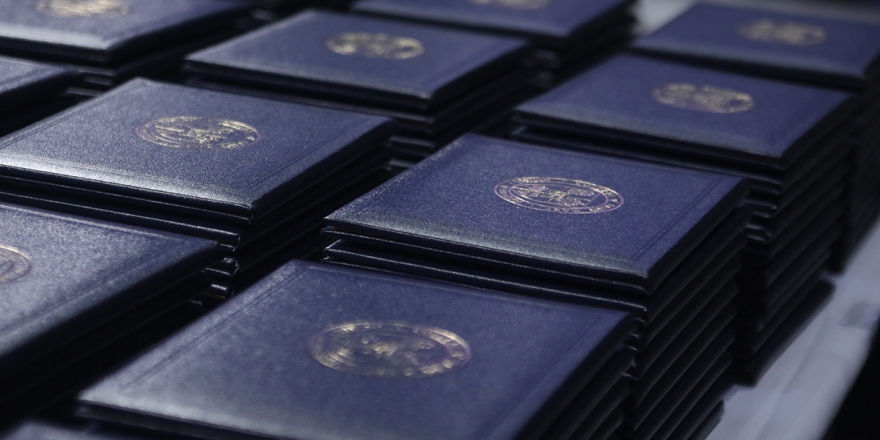 CSM congratulates 41 winter graduates
College of Saint Mary would like to congratulate the 41 students of this year's winter graduating class. These students received their degrees at Winter Commencement on Saturday, Dec. 12, in the Lied Fitness Center. The commencement address was delivered by alumna Vernetta Boston Kosalka '03, M'07. Vernetta owns The Wedding Planner Omaha, LLC, and is a manager and adjunct professor at Metropolitan Community College. CSM President Dr. Maryanne Stevens, RSM, presented the degrees to the graduates.
*Graduation Honors
Graduation with honors is based on the undergraduate student's quality point average for College of Saint Mary courses only. To be eligible for honors, the student must complete at least sixty-five semester hours of CSM courses at the bachelor's degree level or thirty-seven semester hours at the associate's degree level.
For Bachelor's Degrees
summa cum laude: a student must obtain a quality point average of at least 3.9
magna cum laude: a student must obtain a quality point average of at least 3.7
cum laude: a student must obtain a quality point average of at least 3.5
 
For Associate's Degrees
with highest honors: a student must obtain a quality point average of at least 3.9
with high honors: a student must obtain a quality point average of at least 3.7
with honors: a student must obtain a quality point average of at least 3.5