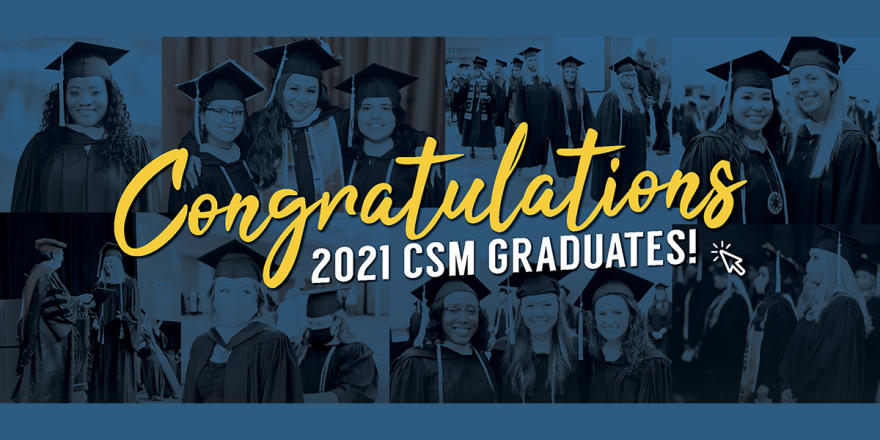 CSM congratulates 98 spring graduates
OMAHA, NEB. – College of Saint Mary would like to congratulate the 98 students of this year's spring graduating class. These students received their degrees at Commencement on Sunday, May 16, at CHI Health Center in Omaha. The commencement address was delivered by former Nebraska state senator and community activist Brenda Council. CSM President Dr. Maryanne Stevens presented degrees to the graduates. The Spirit of Saint Mary Award, the University's highest accolade, was awarded to Nicole McPhillips '21.
Note: This list contains only the Spring 2021 semester graduates. All Summer Graduates will be posted on our website and sent to media in late July. A total of 287 graduates are anticipated in total for the Spring & Summer 2021 semester.
*Graduation Honors
Graduation with honors is based on the undergraduate student's quality point average for College of Saint Mary courses only. To be eligible for honors, the student must complete at least sixty-five semester hours of CSM courses at the bachelor's degree level or thirty-seven semester hours at the associate's degree level.
For Bachelor's Degrees
summa cum laude: a student must obtain a quality point average of at least 3.9
magna cum laude: a student must obtain a quality point average of at least 3.7
cum laude: a student must obtain a quality point average of at least 3.5
 
For Associate's Degrees
with highest honors: a student must obtain a quality point average of at least 3.9
with high honors: a student must obtain a quality point average of at least 3.7
with honors: a student must obtain a quality point average of at least 3.5