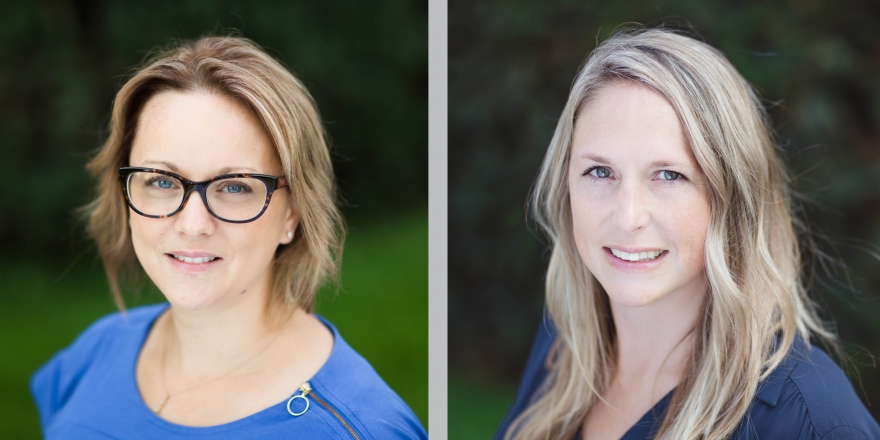 CSM Faculty, Staff Members Contribute to Nursing Textbook
Tuesday, December 20, 2022
Two members of College of Saint Mary's faculty and staff recently contributed to a nursing textbook to help students succeed in the classroom.
Dr. Christi Glesmann, director of undergraduate nursing and associate professor, and Dr. Mindy Barna, associate dean for health professions, were contributors and reviewers for the latest edition of Keith Rischer's book series "Think Like A Nurse."
"He really focuses on the active learning piece and trying to bring clinical into the classroom, so more of the case study approach and less memorization," Dr. Glesmann said.
Rischer was writing a new edition to his student textbook "Think Like A Nurse: Laying the Foundation for Professional Practice" and asked for additional ideas. Dr. Glesmann reached out to the author. "I went out of my comfort zone and messaged him on Facebook," she said. "It got us into the book."
Dr. Glesmann and Dr. Barna's portion of the book focuses on student success. Much of what they wrote for the book is used in a CSM strategies course for pre-nursing. "It really started from the desire to want to help our own students and give them a stronger foundation," Dr. Glesmann said. "It's nice that we can reach beyond CSM and offer that support."
Dr. Barna noted that CSM's students face the same struggles students across the nation face. "With the nursing shortage, the pandemic, and so many people resigning, I think it's just so important that we set students up for success early on and that we make sure they have a realistic understanding of what nursing is and what their role will be," she said.
In addition to writing for the textbook, Dr. Glesmann and Dr. Barna created videos, which Rischer will use as supplementary materials for students. The educators also reviewed a case study for Rischer.