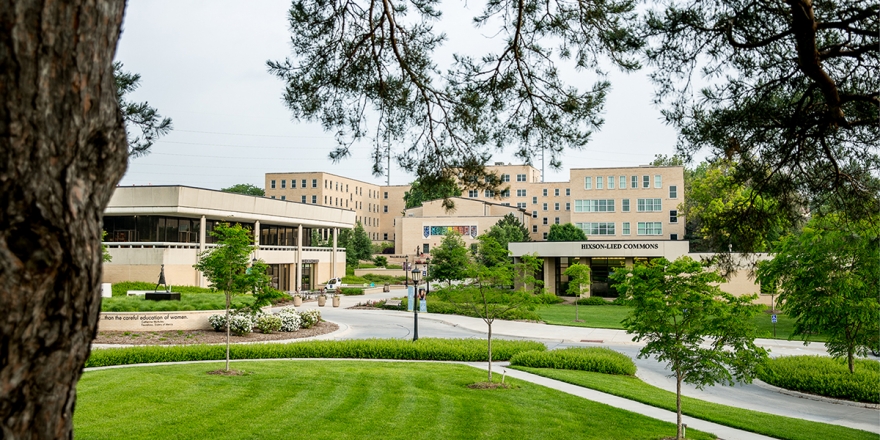 CSM Featured in The Princeton Review Guide to Green Colleges
Thursday, November 2, 2023
OMAHA, Neb. – College of Saint Mary (CSM) is one of the nation's most environmentally responsible colleges, according to The Princeton Review.
The education services company features CSM in its online resource, "The Princeton Review Guide to Green Colleges: 2024 Edition," published Oct. 25. The guide is accessible for free at princetonreview.com/green-guide.
Based primarily on the company's surveys of administrators at 683 colleges in 2022-23 and its analyses of more than 25 survey data points, the 2024 edition of the Guide features profiles of 522 schools. Schools that were selected for the Guide all have exceptional programs, policies and practices related to sustainability and the environment. CSM had a green rating of 82 out of 99.
"College of Saint Mary is committed to sustainability and green practices," said Dr. Ganesh Naik, director of chemistry and the environmental sustainability program. "It's important for everyone to realize there is a limit to available resources, and we want to make sure it is available for future generations."
CSM has long viewed the environment as an important issue and has a solid history of green-focused and sustainability programs and projects. As part of its commitment, CSM conducts an annual campus-wide emissions survey, has adopted short-term tangible actions to reduce its carbon footprint and is committed to climate neutrality by 2050.
Sustainability has been integrated into the curriculum and made a part of the educational experience. CSM offers an environmental sustainability minor for students and the opportunity to get involved through the Green Team, which focuses on inducting sustainable practices on a campus-wide scale. The eco-friendly group fundraises for these projects and raises awareness about different environmental issues and practices by hosting events for students.
The University marked October as Sustainability Awareness Month on campus.