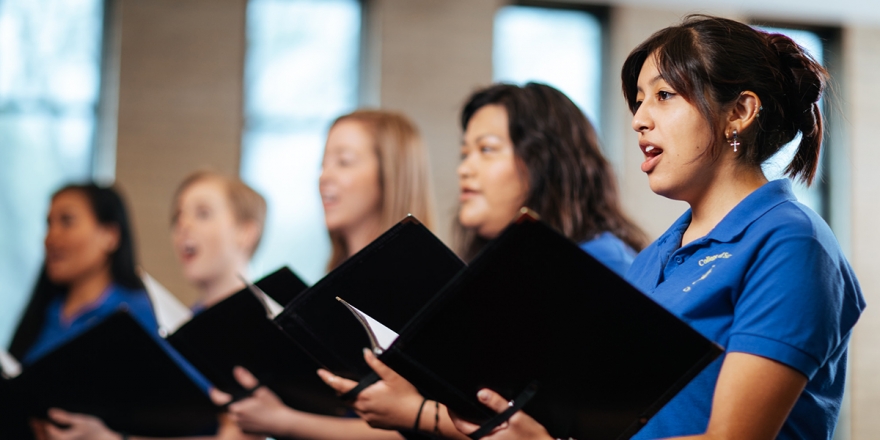 CSM presents Fall Choral Concert Nov. 17
OMAHA, Neb. – The College of Saint Mary Choir will present its first major performance of the season on Sunday, Nov. 17, at 3 p.m. The concert, which will be held in Our Lady of Mercy Chapel on the CSM campus, will reach across a variety of musical styles.
"We're excited to continue to provide opportunities for our students in the arts, and in turn provide the public with enriching arts performances," said CSM Director of the Fine Arts Dr. Chris Krampe. "We want to invite people to come enjoy campus and connect through great music."
Tapping into the talents of CSM students, the concert will feature songs that range from classic and sacred music to pop and selections from musicals. Audience members can expect an entertaining, light-hearted musical experience perfect for a Sunday afternoon.
The CSM Fall Choral Concert is free and open to the community.