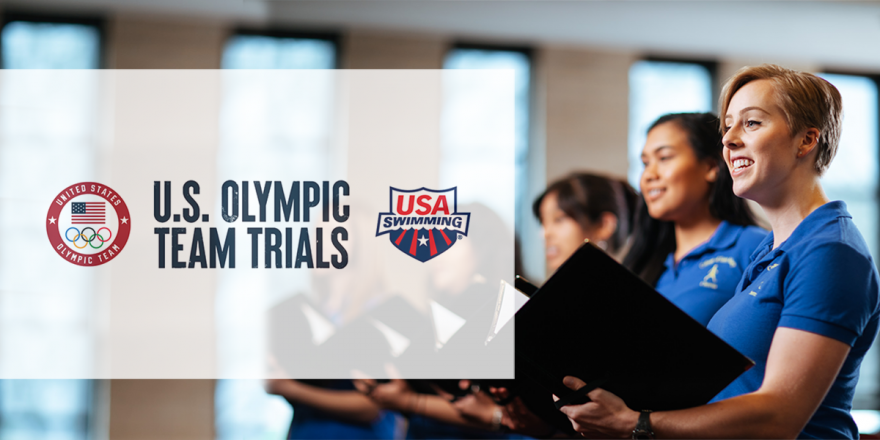 CSM Singers to perform National Anthem at the U.S. Olympic Team Swim Trials
OMAHA, Neb. – College of Saint Mary is pleased to announce the CSM Singers have been selected to perform the National Anthem at the U.S. Olympic Team Swim Trials this Friday, June 18, at CHI Health Center in Omaha. They are set to begin at 7:53 p.m. CST.
"This is a huge honor, and we are excited to be a part of it," says Dr. Christopher Krampe, CSM Director of Fine Arts and Humanities. "This group has gone above and beyond in its service and representation for the college, and I look forward to another unforgettable experience with them!"
Below is a list of current students & alumnae who will be performing:
SI: Raeanne Whitcomb '19, Kristine Nelson '22
SII: Casey Hirschfeld '22, Karly Barnes '21, Gabby Linbrunner '22, Marlene Djidjoho '19
A: Emily Krampe, Caitlyn Harris '21
 
This is the second national-level performance for the CSM Singers since Dr. Krampe joined the college six years ago. In 2016, the group performed the National Anthem to kick off the College World Series.
The CSM Singers frequently perform at major sporting events throughout the city, and in 2017 they were selected to sing the National Anthem at the start of the Omaha Women's March. In 2019, the group was invited to perform Mo Li Hua (Jasmine Flower Song) as a headline for the Nebraska Chinese Association New Year Gala, one of the largest Chinese New Year galas in the Midwest.
For more information about the College of Saint Mary Performing Arts programming, visit CSM.edu.