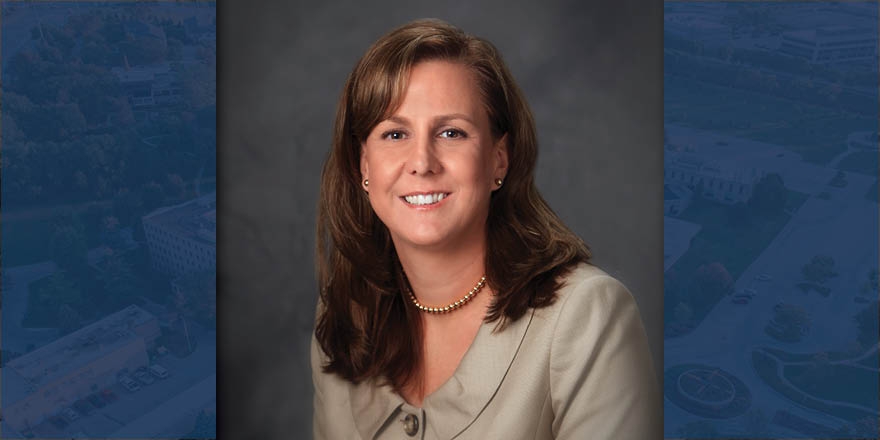 Heather A. Smith Named Next President of College of Saint Mary
OMAHA, Neb. – Heather A. Smith, MBA, BSN, RN, FACHE, a transformational leader with 25 years of progressive experience in healthcare, has been named the eighth president of College of Saint Mary. The CSM Board of Directors announced the appointment following a national search. Smith will take office on July 1, succeeding Dr. Maryanne Stevens, RSM, who will retire after 27 years as CSM president.
"I am so inspired by both the amazing history and the future potential of College of Saint Mary," Smith said. "Women leading the way in a community of inclusiveness, faith and learning as we inspire their potential and foster leadership sets a standard of excellence that is the foundation for a better future for us all. I cannot imagine a better opportunity to give back to my community than through impacting the lives and future trajectories of students and future leaders through the expanding programs that the College offers."
For the past five years, Smith, a healthcare administrator, has served as vice president of ambulatory services and previously vice president of pediatrics at Children's Hospital & Medical Center in Omaha. Her most recent role included serving as executive leader for the operations of 28 specialty divisions, building innovative programs and streamlining operations in local and regional outreach locations. Prior to that, Smith was vice president of operations for Children's Specialty Physicians and chief administrative officer for Children's Physicians.
Smith has a bachelor's degree in biology from Vanderbilt University, a bachelor's degree in nursing from Creighton University and a master's degree in business administration from the University of Nebraska Omaha. Smith, an Omaha native, has been an active member of the Omaha community, serving on several boards, including the Juvenile Diabetes Research Foundation, March of Dimes, Foster Care Review Board, and the Epilepsy Foundation.
"As the next president, Heather will build on our strong foundation of 100 years of academic excellence while looking into the future at new and innovative programs and offerings to educate our leaders of tomorrow," said Sue Weiler-Doke '85, chair of the CSM Board of Directors. "Her strong leadership will continue CSM's legacy and foster relationships with our longtime community partners and alumnae while creating new partnerships in the community and corporate world."
Nursing, education and the liberal arts have been the foundation of CSM, which provides access to education for women in an environment that calls forth potential and fosters leadership. In the last seven years, the University added a number of new graduate health programs open to all, including a Master of Science in Physician Assistant Studies, Master of Science in Kinesiology and Exercise Science, an Occupational Therapy Doctorate, and Doctor of Physical Therapy.
As a Duchesne Academy of the Sacred Heart graduate, Smith has an appreciation for the careful education of women. "Thirteen years of Catholic schooling in the Omaha community instilled a deep respect and value of community, social responsibility and stewardship," Smith said. "My spirituality is centered around humanity and the common hopes, needs and desires that unite us."
"I am honored to be the next president of College of Saint Mary, where we will continue the tradition of an education that inspires academic excellence and celebrates the roles of women as scholars and leaders throughout our world."