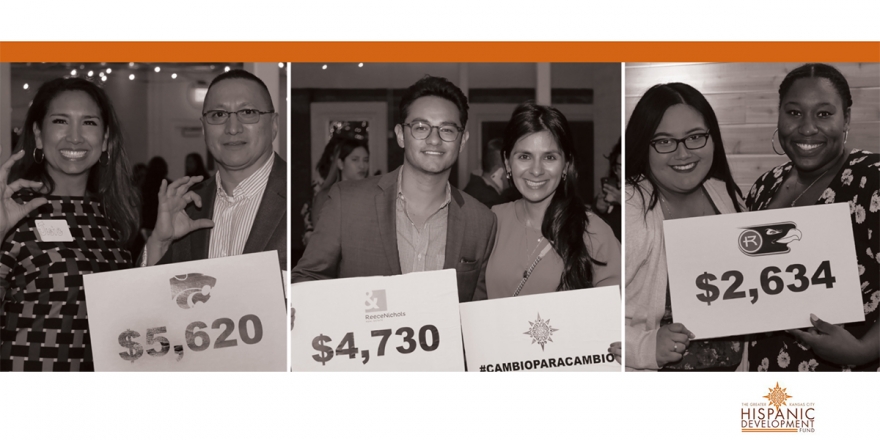 Hispanic Development Fund partners with CSM to offer $3,000 annual scholarship
OMAHA, Neb. – College of Saint Mary is excited to announce a new partnership with the Greater Kansas City Hispanic Development Fund and will offer a matching scholarship up to $3,000 per academic year to select students. CSM is one of 23 universities who have partnered with the organization to offer the scholarship.
The funds are designated for full-time, undergraduate students from select counties in Kansas and Missouri. Students must also have a minimum GPA of 3.0 and at least a 20 ACT score. The collaboration is part of Hispanic Development Fund's (HDF) Scholarship Program.
"Together we can assist many young women to realize their dream of a collegiate education, which is so important to their future and the future of their families," says Dr. Maryanne Stevens, RSM, president of CSM.
CSM is contributing up to $1,500 towards the matching scholarship, which could total $3,000 per year for students who apply, depending on qualifications and need.
The HDF focuses on ensuring all students and families in their communities have the opportunity to receive college-preparation resources and scholarships. For 36 years, the HDF has formed connections between numerous high schools and colleges to coordinate efforts to raise the attendance of Hispanic students in post-secondary education.
The number of high schools and colleges participating in the program has increased each year. According to HDF, this effort is all dedicated to close the 17-point college degree attainment gap that exists for Kansas City Hispanic adults.  
"We're excited to partner with such an amazing organization that aligns with our values," says Sara Hanson, vice president for enrollment at College of Saint Mary. "Our goal is to continue to provide access to an education for all women and to empower them to succeed in their chosen career path."
Other universities partnered with the HDF include, University of Missouri-Kansas City, University of Central Missouri, Donnelly College, University of Saint Mary, University of Kansas, Emporia State University, and Johnson County Community College. For a full list of the 23 colleges and universities, please visit HDFKC.org.
This year, Hispanic Development Fund has awarded 325 different scholarship recipients and nearly $700,000 worth of funds. HDF is dedicated to partnering with colleges and universities to demonstrate advancing equality in education for all students. Their services include bilingual college advising, communication liaisons between their partnered high schools and colleges (adaptive to online-meetings), campus visits and standardized tests/scholarship workshops.
For more information or to apply for a scholarship, visit their website at www.hdfkc.org.