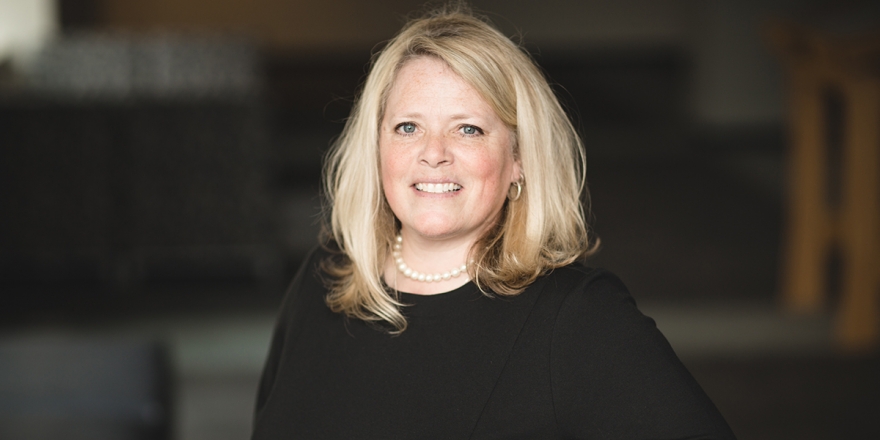 History of online, blended courses positions schools well for transition to remote courses
- Michelle Leach - MBJ staff writer - 
Technology may very well be one of the heroes of the current crisis, accelerating how institutions deliver curricula.
Since fall 2001, College of Saint Mary has offered online courses in the likes of business and political science.
"By 2002, courses were filling to ca­pacity with a mix of upper-level courses and lower-level general education courses available to the students," said Vice President for Academic Affairs Dr. Kimberly Allen.
On average over the past four years, 13 5 online courses have been taught annually, while hybrid courses grew from 34 in 2008 to 187 by 2010.
Even with this history, rolling out courses and services in less than a week required the development of a "Rapid Transition to Remote Learning" plan, Allen said, which assessed faculty and staff readiness. A "triage team" assisted faculty with the learning man­agement system or significant tech needs.
"If anything, our ability to gracefully manage a rapid transition to remote learning has heightened our confidence and demon­strated our readiness to provide more access to higher education through online learning," she said. "Letting go of our resistance to online education across multiple disciplines will be of benefit to CSM as well as many other institutions of higher education."
CSM 's blended learning and compe­tency-based Doctor of Physical Therapy launches in June.
Vice President for Academic Affairs Susan Kruml said Midland University began leveraging online learning about a decade ago with its Master of Business Adminis­tration program.
"While remote learning can engage stu­dents and learning can be effective, it has to be done right," Kruml said. "So, along the way, we also invested in a position, Director of Innovative Teaching."
As director, James Miller has led a fac­ulty team tasked with strengthening teaching methods to incorporate innovative active learning over the past two years; for instance, its one-to-one iPad initiative for undergraduate students, since equal access to tech de­vices is "critical" to moving active learning goals forward. Miller uses evidence-based practices to infuse new tech like artificial intelligence and virtual reality.
A willingness to try new things has paid off, as the university pivoted to remote learn­ing in 48 hours post-crisis.
"While this was not ideal, it was during the early spread of COVID-19 in Nebraska and we had over 60 students who were exposed," Kruml said.
Access to devices, said Midland Univer­sity's Director of Academic Core Experience Kate McCown, aided in The Academic Resource Center and Library's transition to support students through virtual services. In fact, McCown said some students are using remote assistance with writing, math and tutoring for the first time, and she sees opportunities for improved learning as policies have been re­written to favor flexi­bility for students.
"By the mid- 1990s, Metropolitan Community College was delivering remote learning via VHS videotape," said Associate Vice President for Academic Affairs Tom McDonnell. "Course modules were recorded on video, and students would check the tapes out from campus libraries on a weekly basis."
He said the college, which migrated to online instruction in 2000, started adding video content to online courses I 0-plus years ago, deepening connections with students.
"A lot of our courses are already offered online," he said. "So, moving on-campus sections to online was fairly simple."
McDonnell also noted career and tech­nical courses (such as auto and HVAC) are difficult to replicate at home.
"I suppose we could have students tear apart and put together their home heating and air conditioning systems, but the rest of the family might not appreciate it," he said.
"We're working on ways to bring students back in limited numbers to do this type of work, but a lot depends on circumstances beyond our control."
Live video conferencing provides ad­ditional value as McDonnell also noted the college plans to offer all courses in either an online, remote or blended environment in the fall quarter.
"We hope to use on-campus time to focus on application and active/interactive learning activities," he said.
With a 100-plus-year history of distance education programming, the University of Nebraska's four campuses reportedly offer more than 150 online degree, certificate and endorsement programs across 16 fields of study, spanning business, health care and other "high-demand" areas.
When asked about how online experi­ence aided the university during the current outbreak, a University of Nebraska Online spokesperson referred to access to the same expert faculty at its four campuses and a responsive, highly interactive community of learners. Further, it was noted that on­line courses are challenging, current and relevant. Addressing cost, its Promise pro­gram covers tuition for qualifying online, full-time undergraduate Nebraska residents pursuing degrees at the University of Nebraska at Kearney, University of Nebras­ka-Lincoln and University of Nebraska at Omaha campuses.