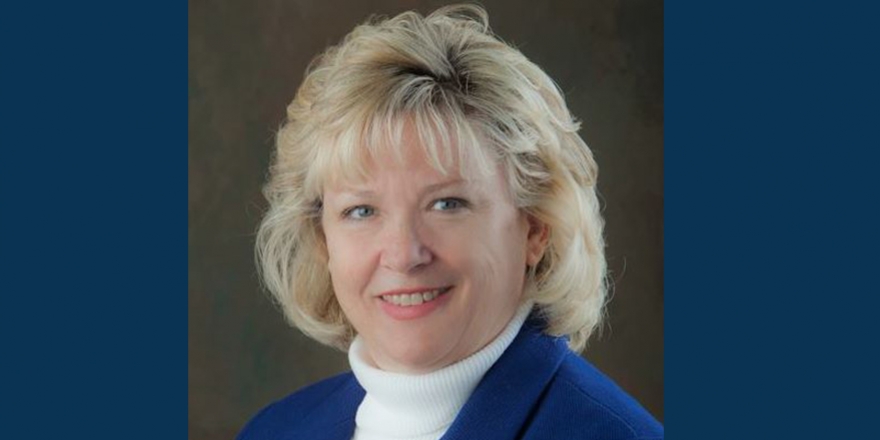 Longtime Legal Studies Professor retires after 29 years of service to the University
Sally Bisson-Best, associate professor and director of College of Saint Mary's legal studies program, retired in May of this year after more than 29 years of service to the University. The licensed attorney came to the college as an adjunct in 1991 and moved to full time in 1999.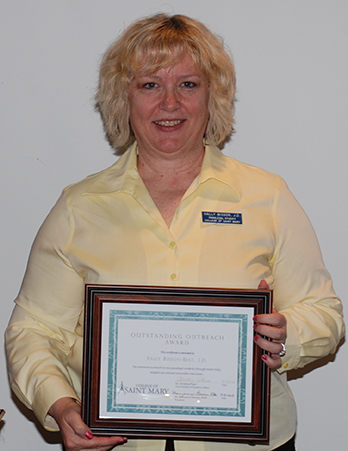 "My favorite part about teaching at CSM was always working with the students and seeing them change throughout their time at the college," said Bisson-Best. "Witnessing that growth – from the first day of classes until they walked across the stage – and then seeing them find success beyond graduation in their careers was great."
Bisson-Best taught many courses over the years, most notably, Intro to Paralegal Studies, Advanced Business Law, Real Estate Law, and "Women and the Law," a first-year seminar. She also established an endowed scholarship to the University in her mother's name. Bisson-Best initially funded the scholarship in 2006 and it has since grown to two scholarships per year offered to aspiring paralegal students with financial need.
"My mother was a public-school teacher for many years and I wanted to find some way of honoring her while also giving back to the college."
She has also completed noteworthy research on Doris Stevens, an Omaha native who played an integral role in the women's suffrage movement of the early 1900s. Bisson-Best was instrumental in Stevens' induction into Omaha Central High School's Hall of Fame, and her articles on Stevens' impact on the movement have been published in newspapers, journals and magazines across the country.
"She was all but forgotten in Omaha," said Bisson-Best. "I received a grant, wrote articles that have since been published, and have also given speeches about her. I'm very proud of the work that I've done with that topic."
Bisson-Best also worked hard to keep CSM's program approved by the American Bar Association (ABA), noting that only one-third of all programs in the country are ABA-approved.
"If you're interested in pursuing this career you have to have an interest in studying history, researching, reading, and writing," added Bisson-Best. "There is a lot of variety with this degree and many sectors you can excel in. Government, private sector, non-profit… It's also a "helping" profession and the job market is strong right now."
CSM's paralegal program has grown and built up a strong reputation under Bisson-Best's leadership. In 2015, the university added a 3 + 3 partnership with Creighton Law, allowing students to earn a paralegal studies degree from College of Saint Mary and a JD from Creighton in a total of six years. With this unique track, students' fourth year of undergraduate study becomes their first year of law school at Creighton, thus saving time and money on their way to a fulfilling career.
Despite her shift to teaching, Bisson-Best always kept her law license active and was very involved with the Nebraska State Bar Association. She earned her Bachelor of Arts degree at the University of Nebraska Omaha in 1978 and her Juris Doctorate at the University of Nebraska College of Law in 1981.
"I always thought about getting into teaching when I was an undergraduate student. Then the passion for law came about, but I obviously never lost that interest in education."
Now that she's officially retired, Bisson-Best looks forward to spending time with family, playing golf, and doing more traveling.