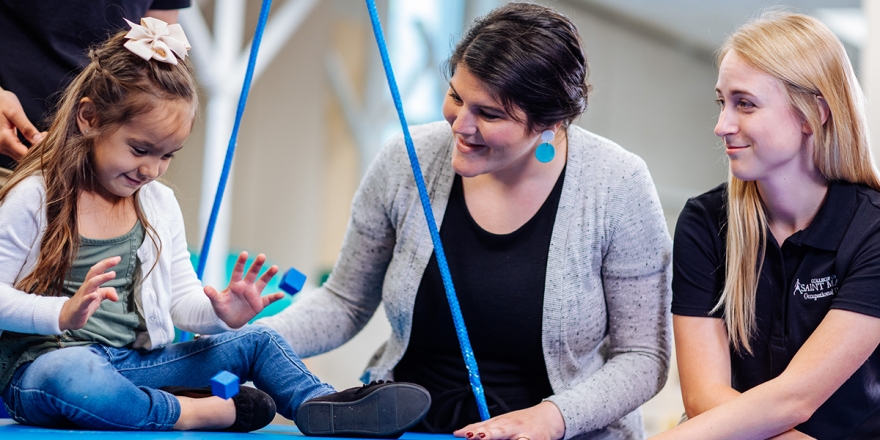 Occupational Therapy Doctorate, other programs launch this fall
Educational institutions add new programs
- David Kubicek, Midlands Business Journal –
Several Omaha-area educational institu­tions have announced new programs other changes.
This summer Metropolitan Community College introduced its earn-and-learn auto technician program, Toyota T-Ten, accord­ing to Vice President of Academic Affairs Tom McDonnell.
"Students are recruited and hired to work at Toyota dealerships," he said. "They go to class for one quarter and then serve an apprentice­ship for a quarter. After two years of alternating between classrooms and their dealership they earn an associate's degree and leave MCC with a job."
MCC also opened part of its new Cen­ter for Advanced Manufacturing in the old Industrial Tech Center at the South Omaha Campus - with a new precision machining lab in the building - and on Sept. 25 held a ground-breaking ceremony for its new auto facility at south.
Over the past year, Bellevue University has added several new degree programs at different levels, Vice President of Adminis­trative Services Matt Davis said.
These include the Associate of Science degree for its corporate partner students, a Bachelor of Science in Web Development Studies at UNO an online Master of Science in Child, Youth and Family Studies - which is a social sciences degree for professionals who work with at-risk children and families- and an applied 100% online Doctor of Business Administration (DBA) program.
"The DBA program is unique in that students, who are oftentimes working adults, can complete the program in three years," Davis said. "It also includes a re­search-based doctoral project that students work on throughout the program instead of starting a dissertation at the end of the program."
Over the past year, Bellevue launched Connected Learning, which allows online students, no matter where they are, to fully engage in the classroom experience with residential students.
This fall, College of Saint Mary launched its new occupational therapy doctorate (OTD) program, which will focus on developing skills in clinical practice, research, administration, leadership, advocacy, and policy development, according to Mindy Barna, associate dean of health professions. "As a whole, students will complete two 12-week fieldwork experiences along with a 14-week doctoral capstone experience culminating with a final project," Barna said. "Through the college's unique undergrad­uate pathway, new students can start right out of high school and complete both their undergraduate and doctoral work in a total of six years. Students who enter the program with three years of college credit and specific pre-requisite courses are able to earn their OTD degree in three years."
Other new College of Saint Mary courses include Intro to Health Professions, which enables students to explore different health professions options; Old Man River - music of the Mississippi River; Introduction to Creative Therapies (fine arts); and Ecology, News Writing and Reporting.
Over the past year the University of Nebraska at Omaha has added three new organizational units, four new degrees - one undergraduate and three master's -and five new graduate certificates.
"We also have a new master's in data sci­ence that [had] its final review/approval at the Sept. 26, Nebraska Coordinating Commis­sion for Postsecondary Education meeting," said Deborah Smith-Howell, associate vice chancellor for academic affairs.
The new organizational units include the Teaching, Research, and Inquiry-Based Learning Center (STEM TRAIL), the Center for Professional Sales - which provides unique opportunities for students interested in sales professions, and the School of Accounting.
"Accounting was previously a depart­ment," Smith-Howell said. "School status recognizes the complexity, size, and quality of our undergraduate and graduate account­ing programs."
New degrees include master's degrees in IT innovation, applied behavioral anal­ysis (in collaboration with UNMC), and biomechanics, and a bachelor's degree in medical humanities.
"The five new graduate certificates provide a credential for individuals who may have a very focused interest in an area, perhaps even have a master's degree, without committing to a complete master's program," Smith-Howell said. "These included Kodaly (specialized music peda­gogy), Health Administration, History, and Communication."