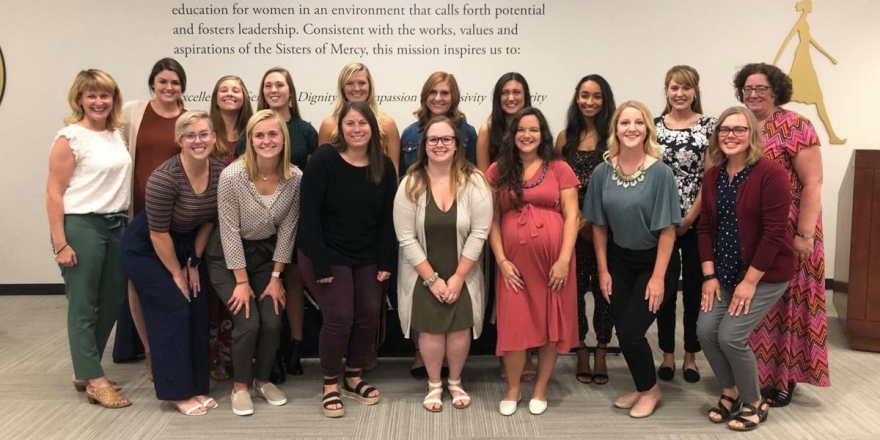 Occupational Therapy honor society sells T-shirts to buy gift cards for health workers
- Marjie Ducey, Omaha World Herald writer -
The occupational therapy honor society at the College of Saint Mary had been planning to sell T-shirts to raise money for their own group.
But when they met over Zoom, they decided to shift their focus.
"It's so much more beneficial and helpful to have a cause that everybody in Omaha could get behind,'' President Caitlyn Harris said. "It's so important to help them during this time.''
Pi Theta Epsilon decided to sell T-shirts that say, "Alone Together.'' Proceeds are being used to buy gift cards from local businesses and restaurants to give to health care workers.
Harris, who just received her degree in rehabilitative science and will finish up her master's in occupational therapy next year, designed the shirts. She said the group loved the idea that they could help two groups of people at the same time.
They set an original goal of selling 50 shirts, which would raise more than $250, enough to give 25 health care workers a $10 gift card.
Instead, in their first campaign, they sold 164 shirts and raised $1,187, which includes some donations. They have started a second campaign to raise even more money. That campaign will end June 1.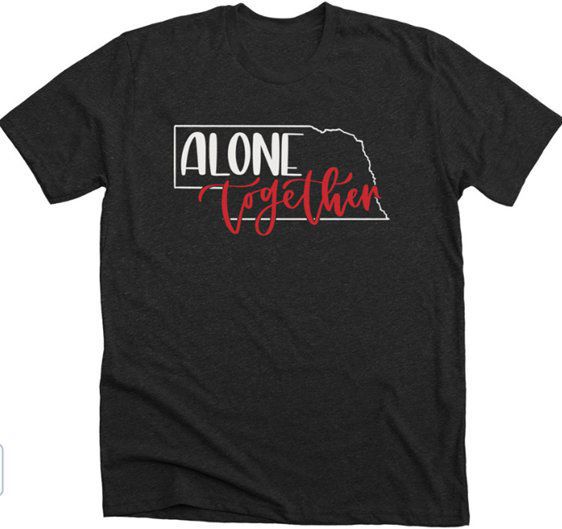 They have been ecstatic about the response.
"This is a cause people can get behind,'' Harris said. "Even though they can't go to the hospital and say 'Thank you,' this is a way they can show their support.''
If you'd like to purchase a shirt, go to www.bonfire.com/alone-together-ne-shirt.
Photo caption: The occupational therapy honor society at College of Saint Mary is selling "Alone Together" T-shirts. Proceeds go toward buying gift cards for medical workers. Pi Theta Epsilon has already sold 164 of the T-shirts. The second campaign ends June 1.