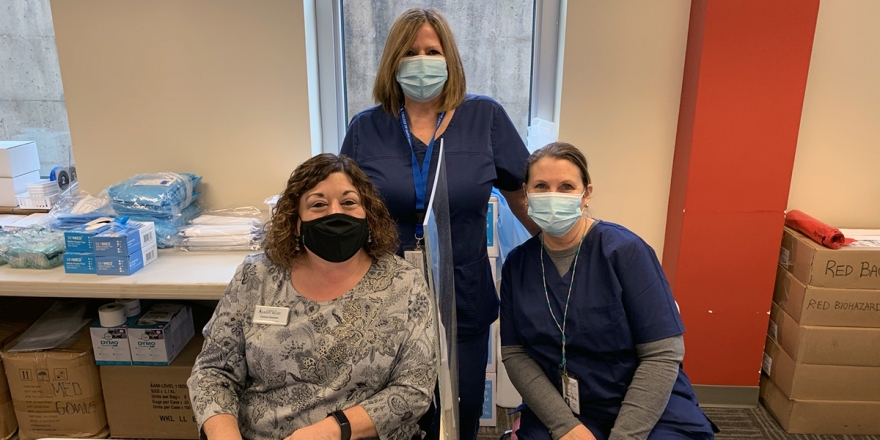 Professors Zajic and Lopez to present at national nursing conference this week
College of Saint Mary nursing professors Dr. Kathleen Zajic and Mary Lopez will represent the University as one of only four institutions from across the country presenting at the Nursing Education Accreditation Conference. Dr. Zajic, professor of nursing, and Lopez, instuctor of nursing and COVID Clinic Coordinator, will present virtually this Friday. 
Zajic & Lopez were invited by the Accreditation Commission for Education in Nursing (ACEN) and will be presenting on the success of College of Saint Mary's COVID-19 Clinic. Several Public Health nursing students are also featured in this project. The university encourages you to watch the CSM portion of this video, starting at 19:18-27:05. 
The University partnered with Nebraska Public Health Labs to establish its COVID-19 Collection Site on campus. The site served as a preventative measure through the added strategy of randomly testing asymptomatic people who may be unintentionally spreading the COVID-19 virus. Learn more about CSM's COVID-19 Clinic: https://www.csm.edu/news/college-saint-mary-opens-covid-19-testing-collection-site